市场快照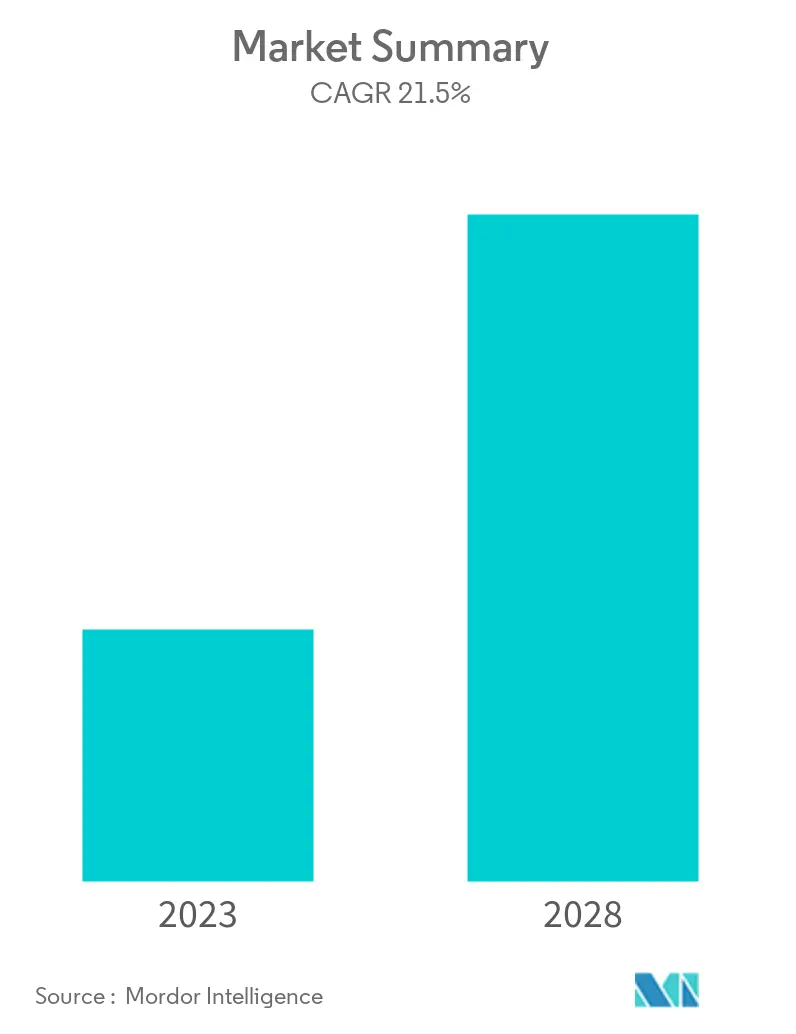 Study Period:
2018 - 2026
Base Year:
2021
CAGR:
21.5 %
Need a report that reflects how COVID-19 has impacted this market and its growth?
市场概况
预计北美物联网安全市场在预测期间(2020 - 2025 年)的复合年增长率约为 21.5%。新兴的商业模式和应用,加上设备成本的降低,有助于推动物联网的采用,因此,联网设备的数量也在增加,例如联网汽车、机器、仪表、可穿戴设备和消费电子产品。
对消费者物联网的攻击很普遍,但制造业和类似行业中断的可能性使威胁更加严重。物联网安全正在成为企业、消费者和监管机构关注的重点领域。随着这种日益突出,在全球范围内提供基于物联网的解决方案的企业正在大力投资于这些解决方案的安全方面。
例如,2019 年,赛门铁克公司宣布了一项新服务,该服务使其云工作负载保护 (CWP) 解决方案和亚马逊的 AMZN GuardDuty 能够为亚马逊网络服务 (AWS) 工作负载和存储提供自动修复和增强的威胁情报。这项新服务有望帮助企业驾驭复杂的安全环境,让 AWS 客户能够自动化和简化云安全的关键组件。
对连接设备的日益依赖产生了保持连接设备安全的需求。据爱立信估计,到 2022 年,预计 2016 年将有近 4 亿台具有蜂窝连接的物联网设备达到 15 亿台。这一强劲增长预计将受到行业对部署互联生态系统的日益关注和 3GPP 标准化的推动蜂窝物联网技术。
随着连接到互联网的设备数量的增加,预计网络世界将见证新威胁和攻击的发生和出现的增加。WannaCry 和 Petya 的攻击影响了全球 150 多个国家,进一步揭示了物联网设备作为端点的脆弱性。因此,对极易受到 DDoS 攻击的消费设备的物联网安全性需求增加。
自 COVID-19 出现以来,IOT 攻击有所增加。
Scope of the report
IoT is a network of internet-connected objects. These objects collect and exchange the data using sensors embedded within them. Attacks on these IoT devices are prevalent; however, the possibility of disruption in manufacturing and similar industries makes the threat more serious.
IoT security is becoming a significant focus area for businesses, consumers, and regulators. Following such increasing prominence, enterprises that are offering IoT-based solutions across the world are investing heavily in the security aspect of these solutions.
The solution that has been considered in the scope of the study comprises of the software and the services offered by the vendors in the North American market. The vendors profiled in the market even offer an embedded solution that is a crucial strategy followed by the vendors to offer a one-point solution for such end-user, who want to deal with a single responsible party to have better control over the business flow.
Type of Security
Network Security
End-point Security
Solution
Software
Services
End-user Industry
Automotive
Healthcare
Government
Manufacturing
Energy and Power
Retail
BFSI
Others End-user Industries
Country
United States
Canada
主要市场趋势
智能家居趋势的出现有望成为重要推动力
智能家居是智能城市概念的一个重要趋势,它提供了几个好处。北美地区的智能家居产品采用率一直在上升,预计将有近 3000 万美国家庭很快加入智能家居技术。消费者希望添加到家中的产品包括联网摄像头(需求最高)、可视门铃(需求第二高)、联网灯泡、智能锁和智能扬声器(过去两年)。
据估计,全球 50 个最智慧的城市中有 12 个位于美国地区。此外,该地区的各个政府都在推动智慧城市的采用。例如,拉斯维加斯正在测试三个试点项目,政府拨款 5 亿美元,以寻找到 2025 年连接整个城市的方法。
然而,智能家居环境中各种物联网设备(例如仪表、恒温器和娱乐单元等)的资源受限性质不允许实施标准化的安全解决方案。因此,目前智能家居容易受到安全威胁。
存储和共享个人数据的高科技智能设备的兴起对该地区人民的隐私构成严重威胁,而现有隐私法并未充分解决这一问题,这可能会阻碍整个智能家居市场的增长在该区域。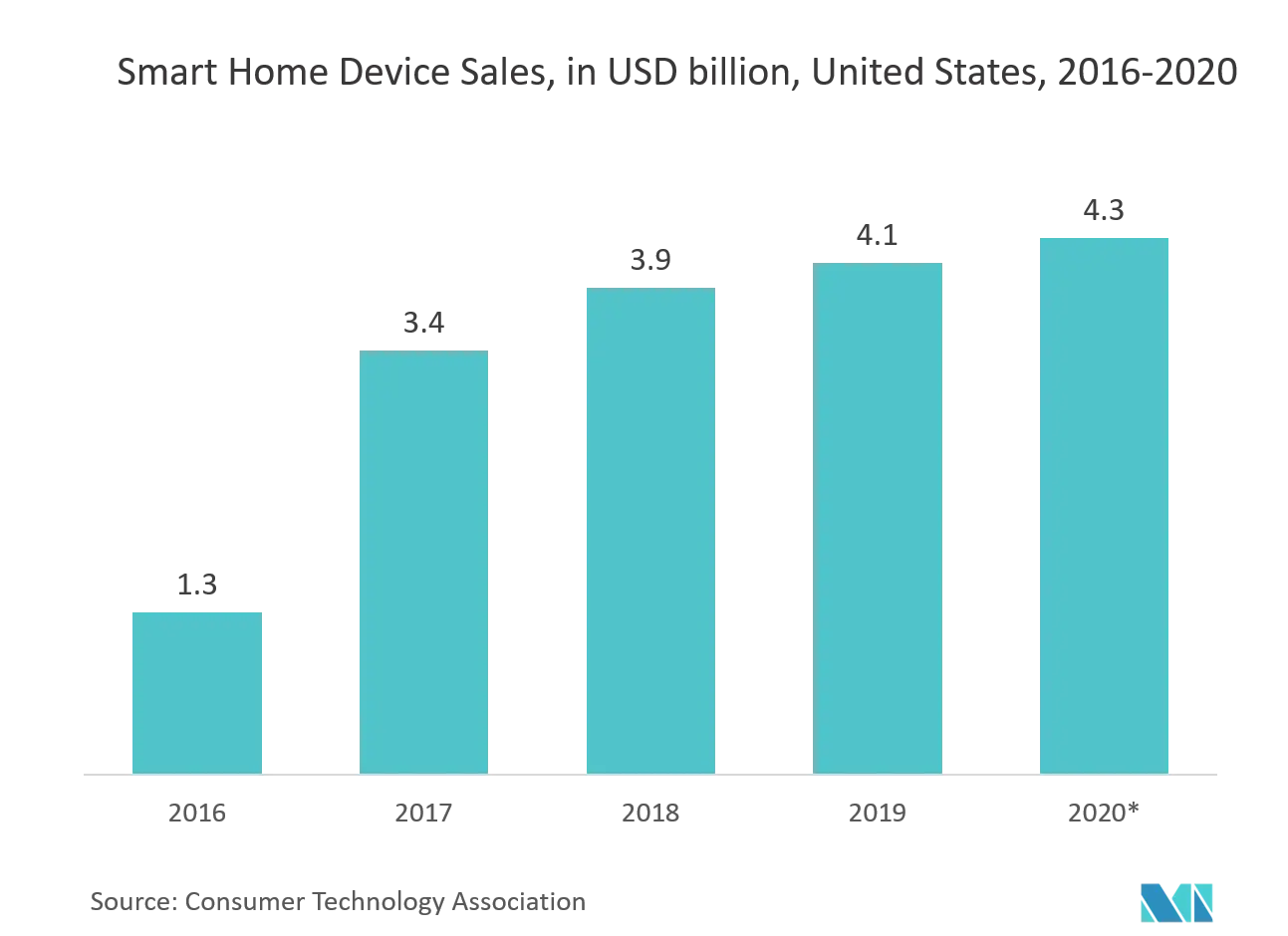 To understand key trends, Download Sample Report
美国有望主导市场
美国物联网安全市场增长的主要因素是先进技术的高度采用、不断增加的网络攻击以及该国越来越多的连接设备。该国是物联网部署的主要地区之一。其他因素包括该地区数字化和物联网安全支出的增长。
此外,该地区拥有重要的物联网安全供应商,包括 Symantec Corporation、IBM Corporation、FireEye Inc. 和 Palo Alto Networks Inc. 等。
供应商正在通过促进产品创新来加强其产品组合和市场占有率。例如,2019 年 9 月,Palo Alto Networks Inc. 宣布完成对物联网网络安全公司 Zingbox 的收购。此次收购将通过其下一代防火墙和 Cortex 平台加速 Palo Alto Networks 交付物联网安全。Zingbox 的基于云的服务使用 AI 和机器学习 (ML) 技术来帮助组织发现、识别、保护和优化连接的设备。随着 Zingbox 的加入,Palo Alto Networks 将为客户的物联网安全提供一流的可见性和自动化的在线预防。
值得注意的是,美国正在经历越来越多的网络威胁。根据身份盗窃资源中心 (ITRC) 的数据,该国的平均违规数量在过去几年中略有增加。
美国政府签署了建立网络安全和基础设施安全局(CISA)的法律,以加强对网络攻击的国防。它与联邦政府合作,提供网络安全工具、事件响应服务和评估能力,以保护支持合作部门和机构基本运营的政府网络。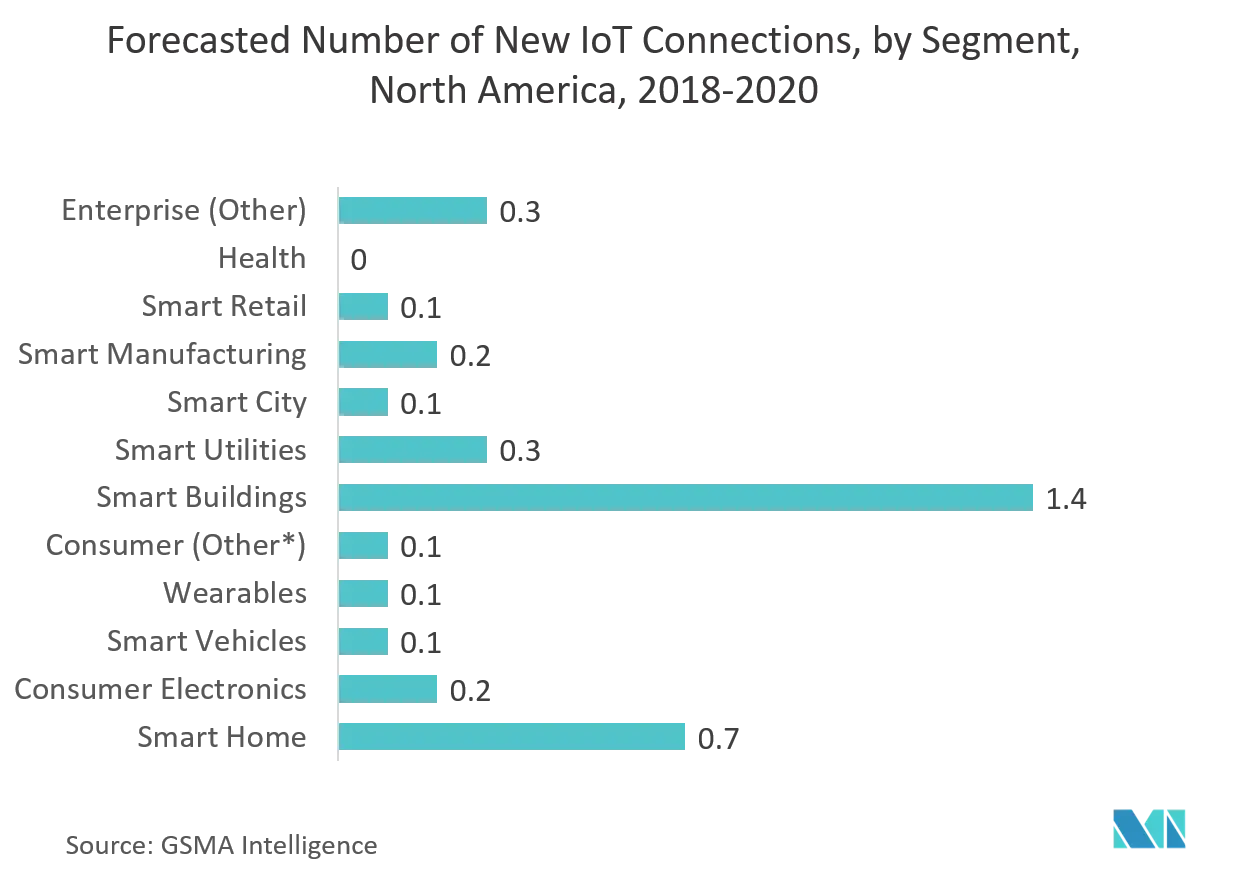 To understand geography trends, Download Sample Report
竞争格局
由于该地区国家/地区存在多个区域参与者,北美地区物联网安全市场的竞争格局分散。市场参与者越来越多地为各行各业的各种公司提供创新的解决方案。此外,市场正在见证大量的合作和收购,以提高市场占有率。
2020 年 10 月 - 多 PB 数据存储解决方案提供商 Infinidat 与 VMware 合作,提供完整的数据中心软件定义解决方案,以应对当前和可扩展的 IoT Edge 安全威胁。
2020 年 1 月 - Insight Partners 同意以 11 亿美元的价格收购物联网安全业务 Armis。该交易代表了有史以来最大的企业物联网安全软件收购。该公司的技术可用于分析笔记本电脑和智能手机等设备以及智能电视、网络摄像头、打印机、HVAC 系统和工业控制系统等非托管智能设备。
Table of Contents
1. INTRODUCTION

1.1 Study Assumptions & Market Definition

1.2 Scope of the Study

2. RESEARCH METHODOLOGY

3. EXECUTIVE SUMMARY

4. MARKET DYNAMICS

4.1 Market Overview

4.2 Market Drivers

4.2.1 Increasing Number of Data Breaches

4.2.2 Emergence of Smart Cities

4.3 Market Restraints

4.3.1 Growing Complexity among Devices, coupled with the Lack of Ubiquitous Legislation

4.4 Industry Value Chain Analysis

4.5 Industry Attractiveness - Porter's Five Forces Analysis

4.5.1 Threat of New Entrants

4.5.2 Bargaining Power of Buyers/Consumers

4.5.3 Bargaining Power of Suppliers

4.5.4 Threat of Substitute Products

4.5.5 Intensity of Competitive Rivalry

4.6 Assessment of Impact of Covid-19 on the Market

5. MARKET SEGMENTATION

5.1 Type of Security

5.1.1 Network Security

5.1.2 End-point Security

5.2 Solution

5.2.1 Software

5.2.2 Services

5.3 End-user Industry

5.3.1 Automotive

5.3.2 Healthcare

5.3.3 Government

5.3.4 Manufacturing

5.3.5 Energy and Power

5.3.6 Retail

5.3.7 BFSI

5.3.8 Others End-user Industries

5.4 Country

5.4.1 United States

5.4.2 Canada

6. COMPETITIVE LANDSCAPE

6.1 Company Profiles*

6.1.1 Symantec Corporation

6.1.2 IBM Corporation

6.1.3 Check Point Software Technologies Ltd.

6.1.4 Intel Corporation

6.1.5 Hewlett Packard Enterprise Company

6.1.6 Cisco Systems Inc.

6.1.7 Fortinet Inc.

6.1.8 Trustwave Holdings

6.1.9 AT&T Inc.

6.1.10 Palo Alto Networks Inc.

7. INVESTMENT ANALYSIS

8. MARKET OPPORTUNITIES AND FUTURE TRENDS
You can also purchase parts of this report. Do you want to check out a section wise price list?
Frequently Asked Questions
What is the study period of this market?
The NA IoT Security Market market is studied from 2018 - 2026.
What is the growth rate of NA IoT Security Market?
The NA IoT Security Market is growing at a CAGR of 21.5% over the next 5 years.
Who are the key players in NA IoT Security Market?
Symantec Corporation, IBM Corporation, Intel Corporation (Intel Security), Hewlett Packard Enterprise Company, Cisco Systems Inc. are the major companies operating in NA IoT Security Market.
80%

of our clients seek made-to-order reports. How do you want us to tailor yours?