Instantánea del mercado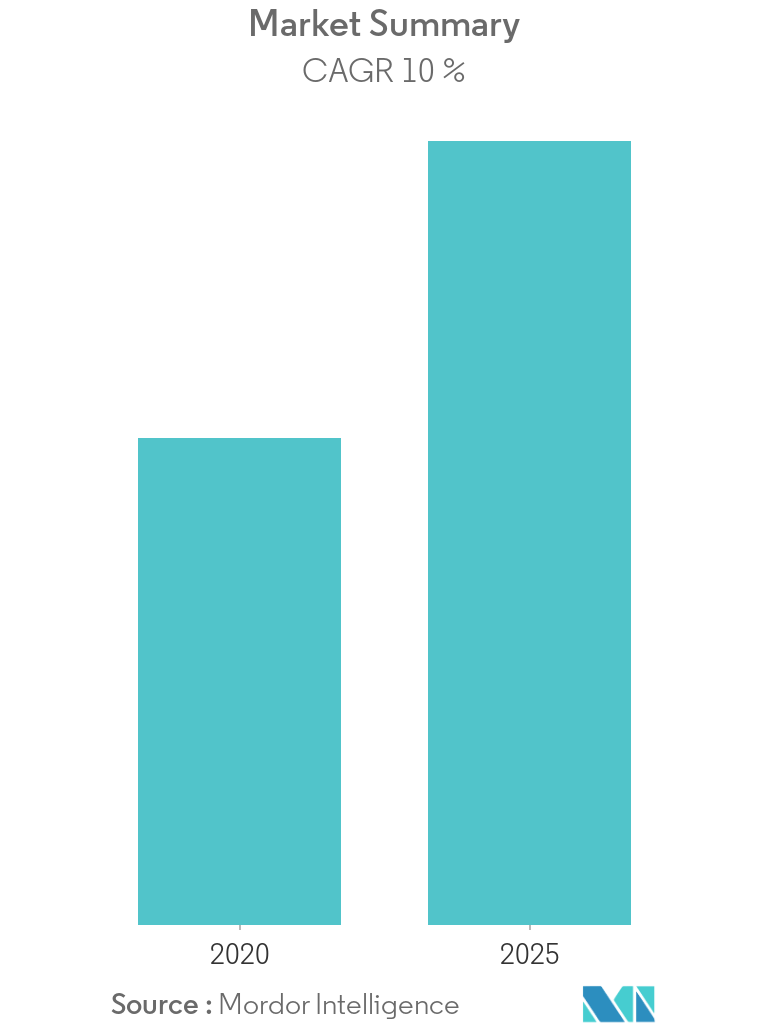 Study Period:
2018 - 2026
CAGR:
10 %

Major Players

*Disclaimer: Major Players sorted in no particular order
Need a report that reflects how COVID-19 has impacted this market and it's growth?
Visión general del mercado
El mercado europeo de medicina nuclear está creciendo debido a la creciente prevalencia del cáncer y los trastornos cardíacos y la creciente demanda de procedimientos y diagnósticos guiados por imágenes.
La medicina nuclear ha mostrado un enorme potencial en el tratamiento de enfermedades cardíacas y cancerosas. Según la OMS, se estima que cada año se producen 3,7 millones de casos nuevos y 1,9 millones de muertes debido al cáncer, y la enfermedad del cáncer representa la segunda causa más importante de muerte y morbilidad en Europa. Por lo tanto, las aplicaciones de cardiología también seguirán demostrando un fuerte crecimiento en el mercado. También hay otros factores, como el aumento de las aplicaciones de SPECT y PET y la creciente conciencia pública sobre el cuidado de la salud, que también se espera que impulsen el mercado en el futuro.
Los requisitos reglamentarios plantean otro obstáculo para la investigación traslacional y las investigaciones clínicas. En Europa, todas las directrices para productos de medicina nuclear están coordinadas por la Asociación Europea de Medicina Nuclear (EANM) y, incluidos los radiofármacos de diagnóstico y los radioterápicos, se someten a los procedimientos reglamentarios de la Agencia Europea de Medicamentos (EMEA). Por lo tanto, los radiofármacos se someten a vías regulatorias y de aprobación únicas. A veces, las pruebas toxicológicas exhaustivas suponen una carga financiera considerable para los investigadores.
Alcance del Informe
Según el alcance del informe, la medicina nuclear se incluye en el campo de la imagenología molecular, que implica el uso de una cantidad muy pequeña de material radiactivo (radiofármacos) para diagnosticar y tratar enfermedades. En las imágenes de medicina nuclear, los radioisótopos se detectan mediante tipos especiales de cámaras conectadas a la computadora, que a su vez proporcionan imágenes muy precisas del área del cuerpo examinada.
Tendencias clave del mercado
Se espera que el segmento de cardiología crezca durante el período de pronóstico
Las imágenes nucleares se utilizan en el diagnóstico y tratamiento de diversas enfermedades, como enfermedades cardíacas, cáncer y trastornos cerebrales, tomando una pequeña cantidad de partículas radiactivas y luego determinando la respuesta con detectores externos como cámaras gamma. Estos dispositivos ayudan a determinar la gravedad y la progresión de la enfermedad para que se pueda desarrollar un programa de medicación eficaz. Según las estimaciones de la Organización Mundial de la Salud (OMS), en 2016 murieron 17,9 millones de personas a causa de ECV. Por lo tanto, con el aumento de las enfermedades cardiológicas, se espera que el segmento tenga una contribución positiva en el crecimiento del mercado.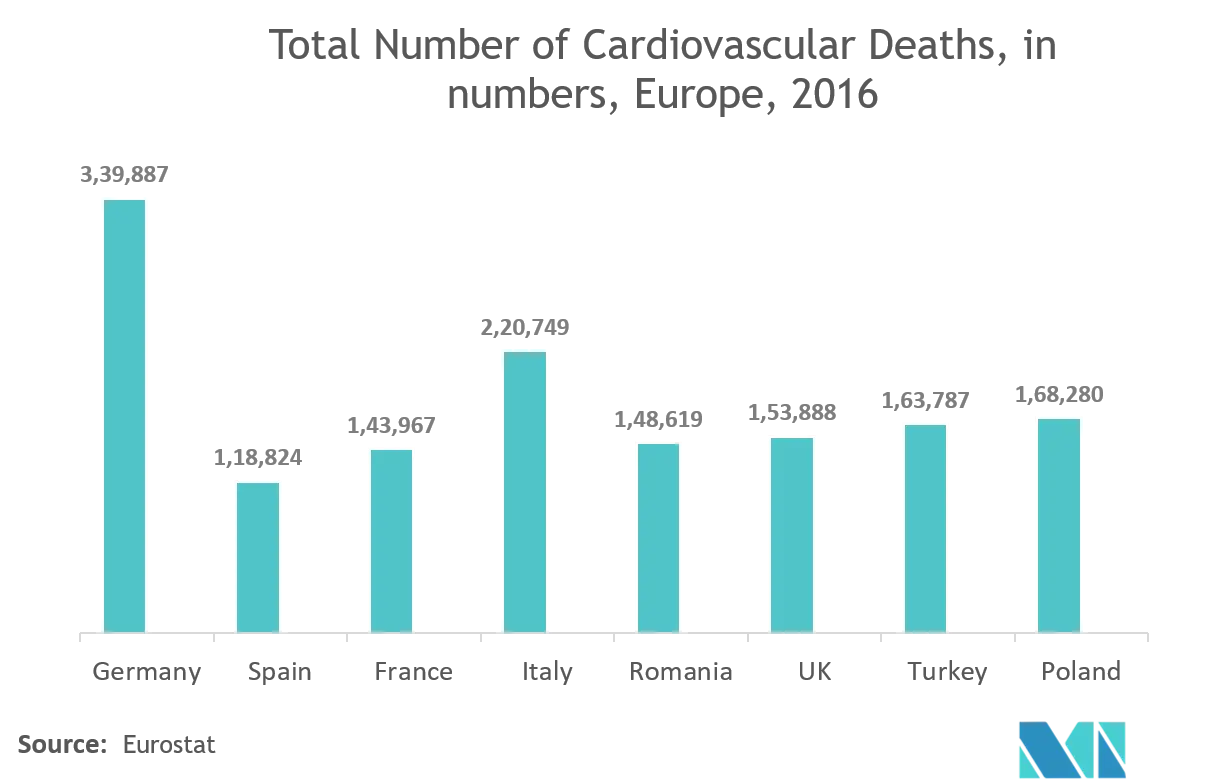 To understand key trends, Download Sample Report
Panorama competitivo
Existe una gran competencia entre los jugadores del mercado mundial de la medicina nuclear. Además, los grandes actores de las industrias farmacéutica y biotecnológica están aprovechando sus enormes reservas de capital para incursionar en este mercado, que aumenta aún más la competencia. Los principales actores en el mercado europeo de la medicina nuclear incluyen Advanced Accelerator Applications, Bracco Imaging, Cardinal Health, Curium Pharma, GE Healthcare, Isotec Inc. (Sigma-Aldrich), Mallinckrodt Pharmaceuticals, Nordion Inc. y Siemens AG.
Principales actores
Cardinal Health

Curium Pharma

GE Healthcare

Siemens AG

Advanced Accelerator Applications (Novartis AG)
*Disclaimer: Major Players sorted in no particular order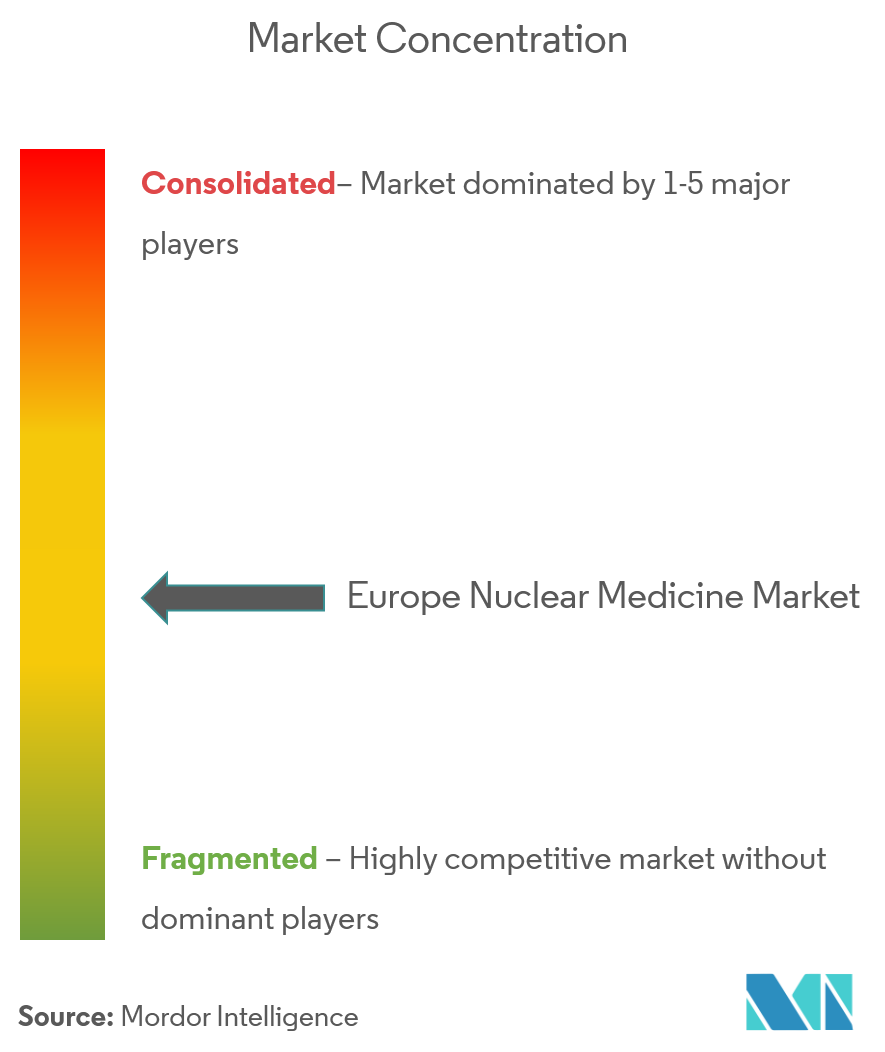 Table of Contents
1. INTRODUCCIÓN

1.1 Entregables del estudio

1.2 Supuestos de estudio

1.3 Alcance del estudio

2. METODOLOGÍA DE INVESTIGACIÓN

3. RESUMEN EJECUTIVO

4. DINÁMICA DEL MERCADO

4.1 Visión general del mercado

4.2 Indicadores de mercado

4.2.1 Aumento de los incidentes de cáncer y enfermedades cardíacas

4.2.2 Aumento de las aplicaciones de SPECT y PET

4.3 Restricciones del mercado

4.3.1 Directrices reglamentarias estrictas

4.4 Análisis de las cinco fuerzas de Porter

4.4.1 Amenaza de nuevos participantes

4.4.2 Poder de negociación de los compradores/consumidores

4.4.3 El poder de negociacion de los proveedores

4.4.4 Amenaza de productos sustitutos

4.4.5 La intensidad de la rivalidad competitiva

5. SEGMENTACIÓN DE MERCADO

5.1 Por Diagnóstico

5.1.1 Tomografía computarizada por emisión de fotón único (SPECT)

5.1.2 Tomografía por emisión de positrones (PET)

5.2 Por Terapéutica

5.2.1 Emisores Alfa

5.2.2 Emisores Beta

5.2.3 braquiterapia

5.3 por aplicación

5.3.1 Cardiología

5.3.2 Neurología

5.3.3 Oncología

5.3.4 Otras aplicaciones

5.4 Geografía

5.4.1 Europa

5.4.1.1 Alemania

5.4.1.2 Reino Unido

5.4.1.3 Francia

5.4.1.4 Italia

5.4.1.5 España

5.4.1.6 El resto de Europa

6. PANORAMA COMPETITIVO

6.1 Perfiles de la empresa

6.1.1 Aplicaciones de aceleradores avanzados

6.1.2 Bracco Imaging SpA

6.1.3 cardenal salud inc.

6.1.4 Curium Pharma

6.1.5 Salud de GE

6.1.6 Isotec Inc. (Sigma-Aldrich)

6.1.7 Nordion Inc.

6.1.8 Siemens Healthineers AG

7. OPORTUNIDADES DE MERCADO Y TENDENCIAS FUTURAS
**Competitive Landscape covers- Business Overview, Financials, Products and Strategies, and Recent Developments
Frequently Asked Questions
¿Cuál es el período de estudio de este mercado?
El mercado europeo de medicina nuclear se estudia desde 2018 hasta 2028.
¿Cuál es la tasa de crecimiento del mercado europeo Medicina nuclear?
El mercado europeo de medicina nuclear está creciendo a una CAGR del 10 % en los próximos 5 años.
¿Quiénes son los jugadores clave que operan en el mercado europeo Medicina nuclear?
Cardinal Health, Curium Pharma, GE Healthcare, Novartis AG (Advanced Accelerator Applications), Siemens Healthineers AG son las principales empresas que operan en el mercado europeo de medicina nuclear.
80%

of our clients seek made-to-order reports. How do you want us to tailor yours?