The global Floating Production Storage Offloading (FPSO) market is in growing phase on account of increased focus on development of offshore oil & gas production. The offshore production of hydrocarbon has been the major thrust area in the world due to immense potential of extraction of hydrocarbons from the sea bed. FPSOs find application, especially in fields that are too far offshore for building an economical pipeline infrastructure. Most FPSOs operational today are also capable of operating in harsh environments that offshore fields present. FPSOs have an advantage over fixed production platforms in that, in the case of harsh weather conditions, they can release their mooring and riser turret systems and move away or be towed away. Once the weather returns to normal, the FPSO can return, connect its riser turret and continue production. FPSOs also offer the advantage that they can be deployed in varying water depths, from shallow to deep-water fields. FPSOs make oil extraction from small oil fields feasible. The small quantities of reserves that these fields would not justify the construction of fixed oil platforms.
Flexibility of the System is Driving the Market
The usage of FPSOs is flexible and it can be transferred from location to the other without much hassle. The FPSO units are designed to accumulate the hydrocarbons that are produced by the production unit of the FPSO. The hydrocarbons are stored in the storage unit of the system until they are offloaded into a tanker or transferred through a pipeline. In case of FPSOs, the requirement of long distance pipeline from the processing facility is offset, which is a big boost for its adoption.
South America is the Region with Highest Market Share
South America region has highest share in global FPSO market, owing to huge investments planned in upstream activity pertaining to deep-water and ultra-deep water reserves hydrocarbons. The improvement in oil prices has led to improved sentiments in upstream sector in recent months and companies operating in exploration and production are more willing to make investments.
Brazil to Dominate the Market Growth
Brazil is anticipated to dominate the market growth for FPSOs in the world on account of widespread development of offshore exploration fields. The country is likely to witness development of fields in the sub-salt and post-salt areas in the deep and ultra-deep offshore areas. The National Oil Company of Brazil, Petroleo Brasileiro (Petrobras), has the most aggressive plans for the development of the country's sub-salt hydrocarbon resources in the Santos and Campos basins, mainly through FPSOs. The development of such huge projects would provide a big thrust to FPSO market during the forecast period.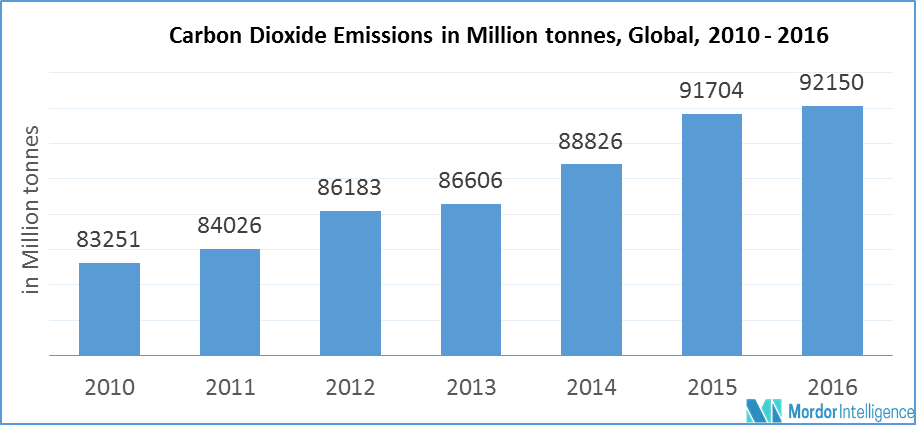 Key Developments in the Market
June 2018: SBM Offshore announced that the company was awarded contracts for the next phase of the Liza project in Guyana
November 2017: Yinson Holdings Bhd entered into an agreement with a Japanese consortium for sale of 26% of stake in its FPSO) unit in Ghana
Major Players: BP, Petronas, Chevron, ExxonMobil, Shell, Petrobras, Bumi Armada Berhad, SBM Offshore, BW Offshore, MODEC, Bluewater Energy Services B.V., Aker Solutions ASA, Yinson Holdings Berhad, Teekay Corporation, among others.
Reasons to Purchase this Report
Current and future FPSO market outlook in the developed and emerging markets
Analyzing various perspectives of the market with the help of Porter's five forces analysis
The segment that is expected to dominate the market
Regions that are expected to witness fastest growth during the forecast period
Identifying the latest developments and strategies employed by the major market players
3-month analyst support, along with the Market Estimate sheet in excel
Customization of the Report
This report can be customized to meet your requirements. Please connect with our representative, who will ensure you get a report that suits your needs
1. INTRODUCTION
1.1 Scope of the Study
1.2 Market Definition
1.3 Study Assumptions
1.4 Study Deliverables
1.5 Research Phases
2. EXECUTIVE SUMMARY
3. RESEARCH METHODOLOGY
4. MARKET OVERVIEW
4.1 Introduction
4.2 Market Size and Demand Forecast until 2024 (in USD billion)
4.3 Number of FPSOs in Operation, 2000-2017
4.4 Number of FPSO's Planned/Announced, by Region, 2019-2024
4.5 FPSOs Awards, 2010-2020
4.6 Status of FPSOs, by Company, 2017
4.7 Number of FPSOs by Country, 2017
4.8 Major Oil and Gas Operators, by FPSO Fleet Size, 2017
4.9 Major FPSO Contractors, by Fleet Size, 2017
4.10 Recent Trends and Developments
4.11 Government Policies and Regulations
4.12 Investment Opportunities
4.13 Market Dynamics
4.13.1 Drivers
4.13.2 Restraints
4.14 Supply Chain Analysis
4.15 Porter's Five Forces Analysis
4.15.1 Bargaining Power of Suppliers
4.15.2 Bargaining Power of Consumers
4.15.3 Threat of New Entrants
4.15.4 Threat of Substitute Products and Services
4.15.5 Intensity of Competitive Rivalry
5. MARKET SEGMENTATION – BY GEOGRAPHY
5.1 North America
5.2 Europe
5.3 Asia-Pacific
5.4 South America
5.5 Middle East & Africa
6. COMPETITIVE LANDSCAPE
6.1 Mergers and Acquisitions, Joint Ventures, Collaborations, and Agreements
6.2 Strategies Adopted by Leading Players
6.3 Key Company Profiles**
6.3.1 FPSO Contractors
6.3.1.1 Modec Inc.
6.3.1.2 SBM Offshore NV
6.3.1.3 BW Offshore
6.3.1.4 Teekay Offshore Partners LP
6.3.1.5 Bumi Armada Berhad
6.3.1.6 Bluewater Holding BV
6.3.1.7 Saipem SpA
6.3.1.8 Petrofac Limited
6.3.2 FPSO Operators
6.3.2.1 Petroleo Brasileiro SA
6.3.2.2 CNOOC Ltd
6.3.2.3 Total SA
6.3.2.4 Exxon Mobil Corporation
6.3.2.5 Chevron Corporation
6.3.2.6 Royal Dutch Shell
6.3.2.7 BP PLC
7. MARKET OPPORTUNITIES AND FUTURE TRENDS
**Subject to availability on public domain