Markt-Snapshot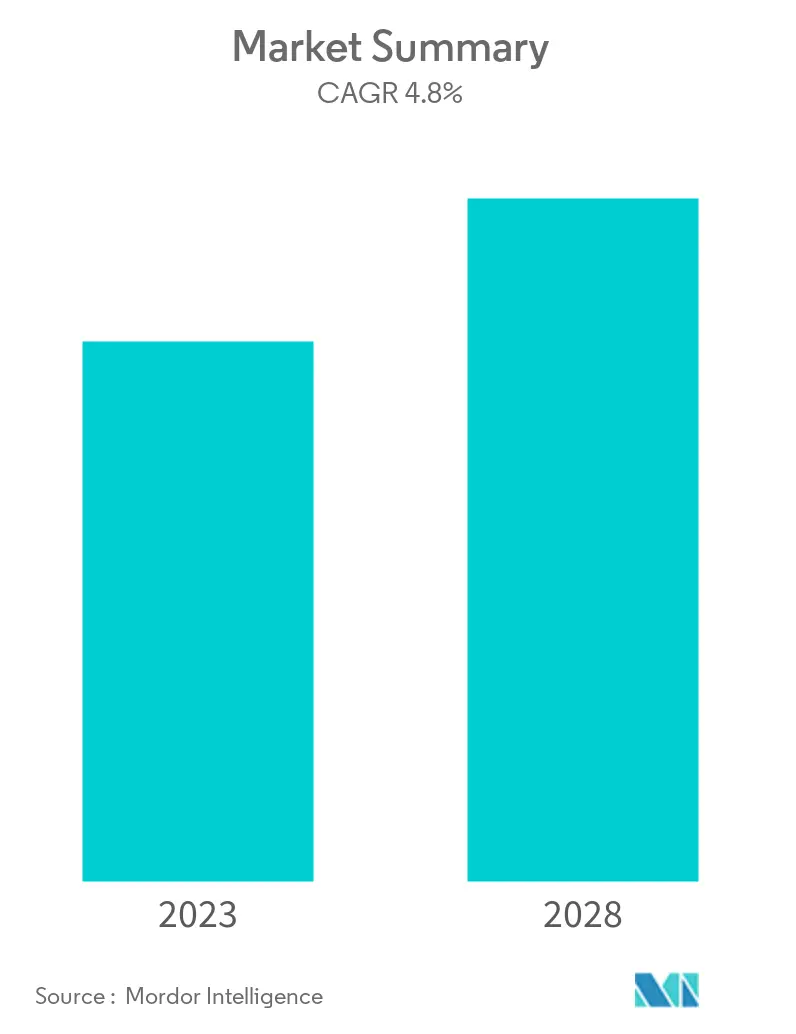 Study Period:
2018 - 2026
CAGR:
4.8 %

Major Players

*Disclaimer: Major Players sorted in no particular order
Need a report that reflects how COVID-19 has impacted this market and it's growth?
Marktübersicht
Der nordamerikanische Markt für Arzneimittelabgabesysteme wird im Prognosezeitraum voraussichtlich eine CAGR von rund 4,8 % verzeichnen. Zu den Faktoren, die diesen Markt antreiben, gehören die Entwicklung neuer Medikamente und Biologika, Fortschritte beim Verständnis der menschlichen Biologie und Krankheiten sowie erhöhte Ausgaben für Forschung und Entwicklung.
Die fortschrittlichen Arzneimittelabgabesysteme konzentrieren sich mehr auf die Aufrechterhaltung der Bioverfügbarkeit des Arzneimittels gemäß den Anforderungen des Patienten sowie auf die Geschwindigkeit der Arzneimittelabgabe. Die Gentechnik führte zur Entwicklung neuer Strategien zur Bereitstellung von biotechnologisch gewonnenen Proteinen, Peptidarzneimitteln und Chemoimmunkonjugaten. Die fortschrittlichen Medikamente und Biologika haben eine höhere Effizienz bei einer geringeren Dosierung des Medikaments und müssen daher mit fortschrittlichen Medikamentenabgabesystemen unterstützt werden, um die maximale Wirksamkeit des Medikaments zu erzielen. Zusätzlich zu den Medikamenten und Biologika haben die medikamentenfreisetzenden Implantate das Potenzial, eine ununterbrochene Behandlung und eine Reduzierung der Medikamentendosierung zu ermöglichen (daher ein geringerer Bedarf an häufiger Dosierung). Die fortschrittlichen Systeme mit verzögerter Freisetzung helfen, Darminfektionen und andere zu bekämpfen.
Darüber hinaus treiben die weltweit zunehmende Krankheitslast, die nachgewiesene Wirksamkeit von Systemen zur kontrollierten Freisetzung von Arzneimitteln bei der Behandlung einer Vielzahl von Krankheiten und die wachsenden F&E-Trends sowohl der Innovatoren als auch der generischen Akteure für fortschrittliche Arzneimittelabgabesysteme das Wachstum voran des Marktes. Faktoren wie der Produktrückruf von fortschrittlichen Produkten zur Arzneimittelverabreichung und Herausforderungen bei der Arzneimittelverabreichung auf Nanomedizinbasis wirken jedoch als Haupthemmnis für das Marktwachstum.
Umfang des Berichts
Das Konzept des fortschrittlichen Arzneimittelabgabesystems besteht darin, die Wirksamkeit von Arzneimitteln zu erhöhen. Fortgeschrittene Arzneimittelabgabesysteme werden eingeführt, um die Bioverfügbarkeit des Arzneimittels zu erhöhen, unerwünschte Wirkungen und Nebenwirkungen zu reduzieren und die Arzneimittelstabilität zu erhöhen.
Type
Oral Drug Delivery System
Injection-based Drug Delivery System
Inhalation/Pulmonary Drug Delivery System
Transdermal Drug Delivery System
Trans mucosal Drug Delivery System
Carrier-based Drug Delivery System
Other Types
Application
Cardiovascular Diseases
Oncology
Urology
Diabetes
CNS
Ophthalmology
Inflammatory Diseases
Infections
Other Applications
Technology
Prodrug
Implants and Intrauterine Devices
Targeted Drug Delivery
Polymeric Drug Delivery
Other Technologies
Geography

North America
United States
Canada
Mexico
Wichtige Markttrends
Das injektionsbasierte Arzneimittelabgabesystem dominiert den nordamerikanischen Markt für fortschrittliche Arzneimittelabgabesysteme
Die technologischen Weiterentwicklungsprozesse haben zum Aufkommen verbesserter und verbesserter Geräte sowie zu Geräten geführt, die maßgeschneidert und spezifisch für verschiedene Kategorien der Patientenversorgung sind. Darüber hinaus haben technologische Innovationen, wie z. B. ein doppelt injizierbares Arzneimittelabgabesystem, die Methode der Arzneimittelabgabe weiter verbessert. Sie bieten auch viele Merkmale und Funktionen, die die Benutzerfreundlichkeit, Sicherheit, Wirksamkeit und Compliance verbessern, sowie viele andere Funktionen, wie z. B. Konnektivität und sogar Diagnose. Mit dem Aufkommen von Selbstinjektionsgeräten, wie Autoinjektoren, Pen-Injektoren und nadelfreien Injektoren, wurde die Anwendung der injizierbaren Arzneimittelabgabe (IDD) relativ einfach, sodass Patienten Arzneimittel zu Hause ohne medizinische Hilfe verabreichen können. Die steigende Zahl von Diabetikern hat es der Mehrheit der führenden Akteure auf diesem Markt ermöglicht, Geräte zur Verabreichung von Insulin mit Hilfe von Selbstinjektionsgeräten auf den Markt zu bringen. Somit tragen die Einrichtungen der häuslichen Pflege als die größten Endverbraucher für injizierbare Arzneimittelverabreichungssysteme bei.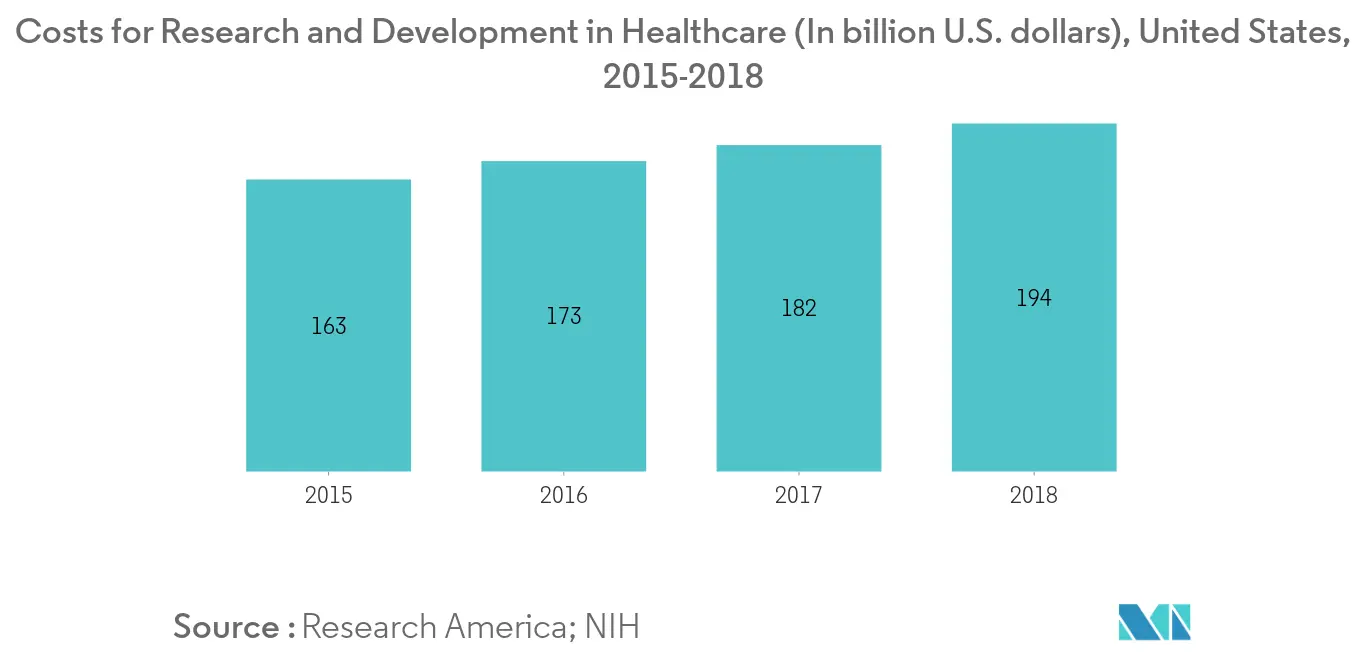 To understand key trends, Download Sample Report
Wettbewerbslandschaft
Der nordamerikanische Markt für fortschrittliche Arzneimittelabgabesysteme ist mäßig wettbewerbsintensiv. Einige der Hauptakteure auf diesem Markt sind 3M, Bayer, Pfizer Inc. usw. Aufgrund der kontinuierlichen technologischen Fortschritte im Arzneimittelabgabesystem besteht in der kommenden Zukunft die Möglichkeit neuer Marktteilnehmer.
Hauptakteure
3M

Aradigma Corporation

Boston Scientific Corporation

West Pharmaceutical Services, Inc.

Pfizer Inc.
*Disclaimer: Major Players sorted in no particular order
Table of Contents
1. INTRODUCTION

1.1 Study Deliverables

1.2 Study Assumptions

1.3 Scope of the Study

2. RESEARCH METHODOLOGY

3. EXECUTIVE SUMMARY

4. MARKET DYNAMICS

4.1 Market Overview

4.2 Market Drivers

4.2.1 Development of New Drugs and Biologics

4.2.2 Advancements in Understanding Human Biology and Diseases

4.2.3 Increased R&D Spending

4.3 Market Restraints

4.3.1 Product Recalls of Advanced Drug Delivery Products

4.3.2 Challenges in Nanomedicine-based Drug Delivery

4.4 Porter's Five Force Analysis

4.4.1 Threat of New Entrants

4.4.2 Bargaining Power of Buyers/Consumers

4.4.3 Bargaining Power of Suppliers

4.4.4 Threat of Substitute Products

4.4.5 Intensity of Competitive Rivalry

5. MARKET SEGMENTATION

5.1 Type

5.1.1 Oral Drug Delivery System

5.1.2 Injection-based Drug Delivery System

5.1.3 Inhalation/Pulmonary Drug Delivery System

5.1.4 Transdermal Drug Delivery System

5.1.5 Trans mucosal Drug Delivery System

5.1.6 Carrier-based Drug Delivery System

5.1.7 Other Types

5.2 Application

5.2.1 Cardiovascular Diseases

5.2.2 Oncology

5.2.3 Urology

5.2.4 Diabetes

5.2.5 CNS

5.2.6 Ophthalmology

5.2.7 Inflammatory Diseases

5.2.8 Infections

5.2.9 Other Applications

5.3 Technology

5.3.1 Prodrug

5.3.2 Implants and Intrauterine Devices

5.3.3 Targeted Drug Delivery

5.3.4 Polymeric Drug Delivery

5.3.5 Other Technologies

5.4 Geography

5.4.1 North America

5.4.1.1 United States

5.4.1.2 Canada

5.4.1.3 Mexico

6. COMPETITIVE LANDSCAPE

6.1 Company Profiles

6.1.1 3M

6.1.2 Aradigm Corporation

6.1.3 Amgen Inc

6.1.4 Astrazeneca PLC

6.1.5 Bayer Healthcare

6.1.6 Boston Scientific Corporation

6.1.7 Pfizer Inc

6.1.8 Merck & Co, Inc

6.1.9 Novartis AG

6.1.10 West Pharmaceutical Services, Inc.

*List Not Exhaustive

7. MARKET OPPORTUNITIES AND FUTURE TRENDS
**Competitive Landscape covers- Business Overview, Financials, Products and Strategies and Recent Developments
Frequently Asked Questions
Was ist der Untersuchungszeitraum dieses Marktes?
Der nordamerikanische Markt für fortschrittliche Arzneimittelabgabesysteme wird von 2018 bis 2028 untersucht.
Wie hoch ist die Wachstumsrate des Advanced Drug Delivery Systems-Marktes in Nordamerika?
Der nordamerikanische Markt für fortschrittliche Arzneimittelabgabesysteme wächst in den nächsten 5 Jahren mit einer CAGR von 4,8 %.
Wer sind die wichtigsten Hersteller auf dem Advanced Drug Delivery Systems-Markt in Nordamerika?
3M, Aradigm Corporation, Boston Scientific Corporation, West Pharmaceutical Services, Inc., Pfizer Inc. sind die wichtigsten Unternehmen, die auf dem nordamerikanischen Markt für fortschrittliche Arzneimittelabgabesysteme tätig sind.
80%

of our clients seek made-to-order reports. How do you want us to tailor yours?