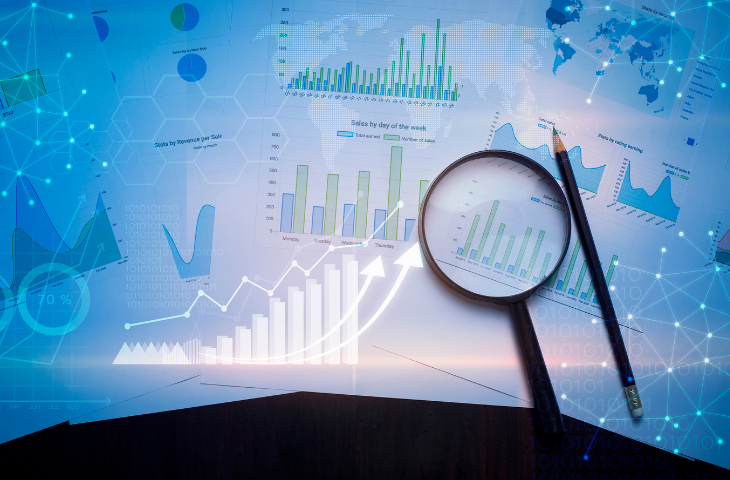 Future & Technological Advancements in the Electric Bike Market
The electric bike market is expected to reach USD 54.48 billion by 2027, registering a CAGR of 12.26% during the forecast period (2022-2027).
Are E-Bikes the Future of Bicycles?
E-bikes, especially pedelecs, are proving to be the ideal mode of transportation in the future and are also eco-friendly and reliable.

In July 2021, Hero Lectro, the EV arm of the Hero Motors Company (HMC), announced new partnerships with logistics service providers Fast Despatch Logistics and Turtle Mobility as part of a new ecosystem to enable greater use of e-mobility in last mile delivery.

In Apr 2021, Deutsche Post and DHL Group presented their sustainability strategy, the Group has now given more details on the plans for its Post & Parcel Germany division.
Electric Bike Market in India Growing Steadily
The

Indian e-bike market

is expected to grow at a CAGR of 13.05% during the forecast period.

Apart from increasing customer preference toward electric bikes for recreational and adventure activities, the adoption of e-bikes in several other sectors such as logistics and rentals is driving the electric bike market share in India.

The Delhi government is now planning to promote electric bikes by offering financial incentives under the Delhi EV policy.

New models are flooding the market with advanced features and longer-range options. For instance, In March 2022, Smartron announced the second-generation Tbike OneX. The bike features a top speed of 25kmph and can go over 100km range.
Read our related report on E-Bike Battery Pack Market
5 Key Trends Shaping The E-Bike Market in the Next Six Years
The bike advocacy group in the United States, People for Bikes, works with governments and other groups to allow Class 1 e-bikes at all the places that allow traditional bikes.

An increasing number of people in the cities are participating in

bike shares

involving e-bikes. Instead of getting a ride-share with Lyft or Uber, people are more interested in getting a ride with Citi Bike or Jump (owned by Lyft and Uber, respectively).

Citi Bike is planning to place over 4,000 e-bikes at hundreds of stations around New York City. Motivate (owned by Lyft) runs Ford's GoBike program in the Bay Area of California, with 7,000 bikes, nearly 1,000 of which are electric.

In January 2022, OKAI, a global leader in light electric vehicles announced the launch of the new OKAI EB20 Carbon Fiber e-Bike and the SP10 Smart Backpack, making last-mile mobility for professionals to new levels.

In February 2022, a Paris-based supplier of automotive technology, Valeo recently announced that it has signed up 14 bicycle manufacturers for its new Smart eBike System.
Major Advancements & Transformations in Global Electric Bike Industry
In March 2022, Yamaha announced the introduction of two all-new, class 3, power assist bicycles: the Wabash RT and the CrossCore RC, e-Bikes with the all-new Yamaha PW Series ST drive unit, frame, and internally integrated batteries.

In January 2022, Momentum, Giant Group's "lifestyle-inspired" cycling brand launched two new electric bicycles the Voya E+1 and Voya E+3. The Voya E+1 takes the form of a drop bar urban bike with an 11-speed Shimano GRX derailleur, while the Voya E+3 has typical flat bars and a 9-speed microSHIFT ADVENT derailleur.
Related Posts