Market Trends of Virtual Private Network Industry
Growing Number of Cyberattacks to Increase Demand for VPN
The growing number of cyberattacks worldwide is one of the key drivers for the growth of virtual private network (VPN) adoption, as it provides a secure and encrypted connection that protects user data and activity from cyberattacks. With the increasing frequency and sophistication of cyberattacks, many individuals and businesses are turning to VPNs to ensure online security.
The increase in cyberattacks is attributed to more agile hackers and ransomware who focused on exploiting collaboration tools used by remote workers and schools and educational institutions that shifted to e-learning during the pandemic, as well as a significant increase in attacks on healthcare organizations.
The growth in cyberattacks globally has led to an increased awareness of online security and the need for secure online connections. As a result, VPN adoption is expected to grow as individuals and businesses look for ways to protect their online activity and data.
According to IBM, in 2022, the Asia-Pacific region was the most attacked for the second consecutive year, accounting for 31% of all incidents remediated worldwide. The manufacturing sector topped the list of industries attacked in the region with 48% of cases, followed by finance and insurance with 18%.
Malware was the most frequent cyberattack in financial and insurance organizations between October 2021 and September 2022. The attack vector hit about 40% of the world's organizations. According to Orange Cyberdefense, system anomalies came in second, with 20% of organizations reporting such cyberattacks, followed by network and application anomalies with 23%.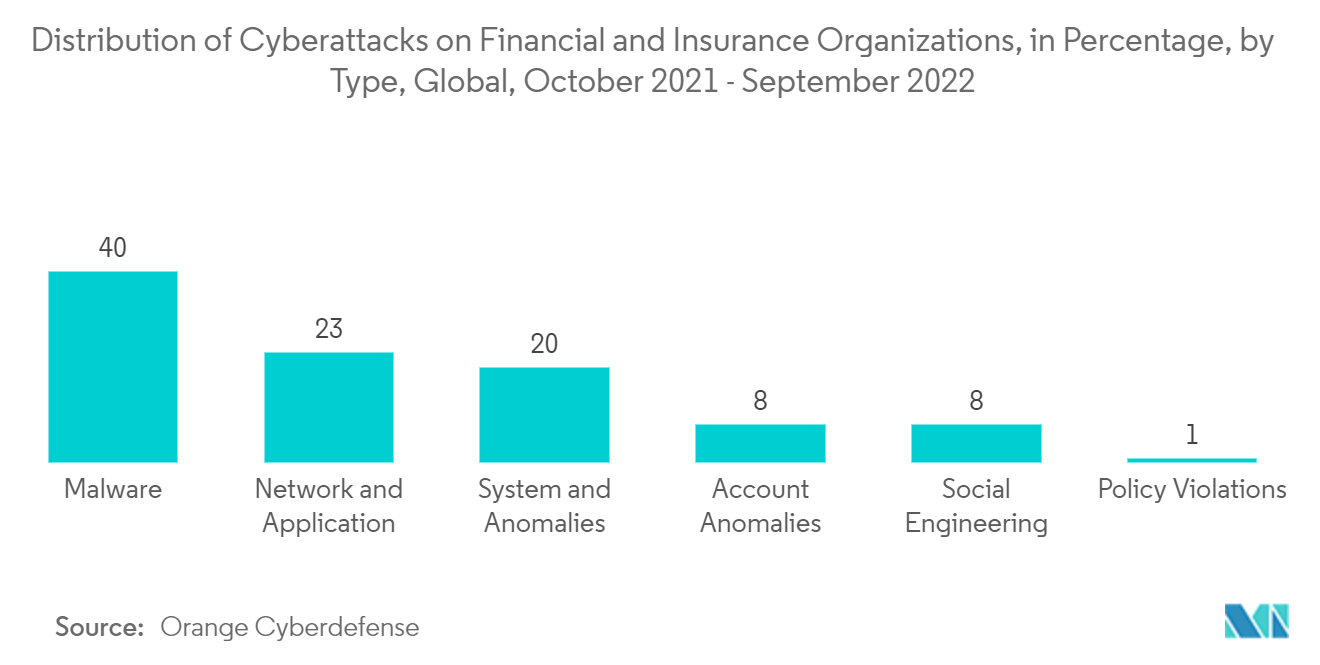 To understand key trends, Download Sample Report
North America Expected to Hold Major Market Share
The North American region is anticipated to dominate the virtual private network (VPN) market. Due to its service and IT-led industry, demand for high-end services, and need for privacy, the United States is fed by the rising rate of cybercrime, data breaches, and strong demand.
The increasing number of cyber-attacks on enterprises across various business verticals is responsible for the growth of this market. This encourages organizations to implement VPN solutions to shield their company resources from unsanctioned access. There is a huge demand for VPNs due to the increasing rate of cybercrime, which is propelling the market growth.
According to IBM, as of 2022, the average data breach cost in the United States amounted to USD 9.44 million, up from USD 9.05 million in 2021. At the same time, the global average cost per data breach was USD 4.35 million in 2022. This shows the frequency of data breaches and cyber-attacks significantly increased in the United States, leading organizations to adopt secure and advanced solutions to protect their data.
Several states in the United States have enacted data privacy regulations, such as consumer privacy legislation. These regulations require companies to implement measures to protect personal data, including virtual private networks, further creating demand in the country.
In addition, the government of North America has launched several cybersecurity initiatives to protect critical infrastructure and businesses from cyberattacks. This has raised awareness of cybersecurity threats and the need for secure online access, contributing to adopting VPNs.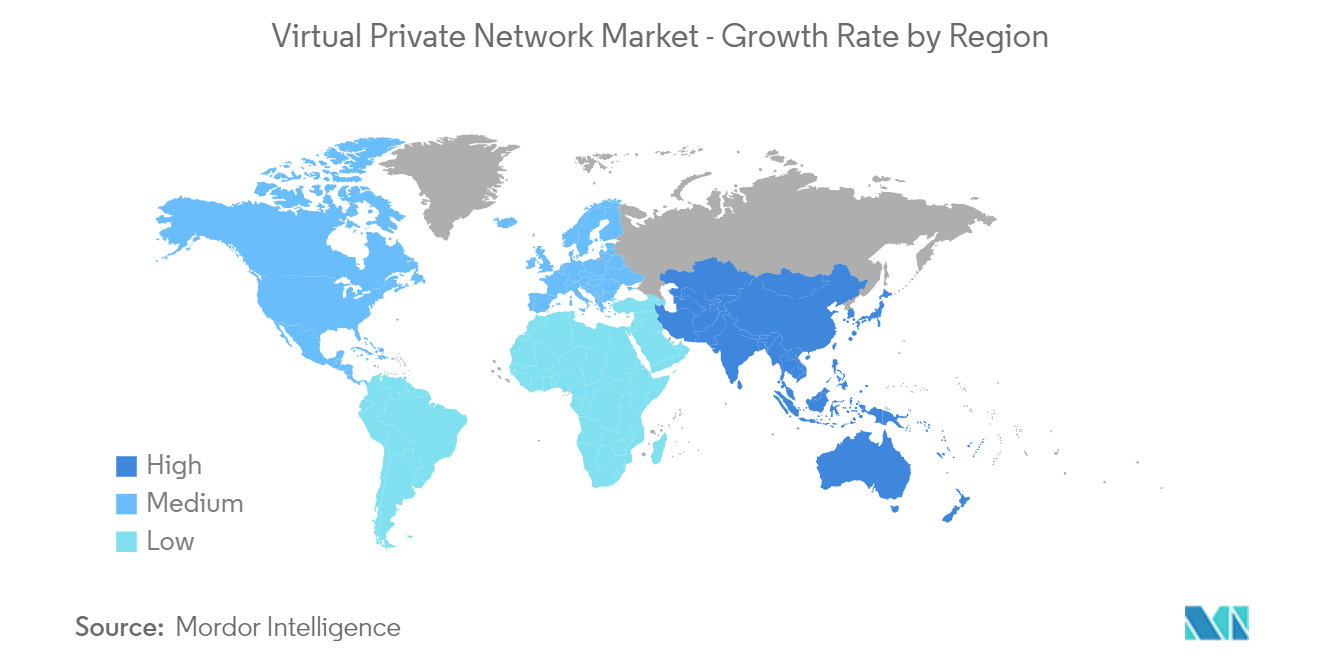 To understand geography trends, Download Sample Report
Virtual Private Network Market Report Snapshots