Market Trends of United States Self-Storage Industry
Increased Urbanization and Smaller Living Spaces Drives the Market
Due to the rapid urbanization in the United States, the demand for self-storage facilities is increasing. With 82.66% of the population living in urban areas in 2020 and the expectation that this will rise to 89.16% by 2050, the need for storage solutions is becoming more pressing. Self-storage market vendors are taking advantage of this trend by constructing facilities in densely populated areas. This demand is driven by a variety of factors, including smaller living spaces in highly populated areas, as well as people downsizing to smaller homes.
In addition, urbanization is continuing to increase in many states and metropolitan areas due to the availability of new employment opportunities and better tax laws. As a result, the demand for cost-effective storage spaces for both residential and business customers is growing, and market vendors are expected to continue gaining traction in the coming years by constructing more self-storage facilities in urban areas.
The consolidation of operations in rural areas is also contributing to the trend of increasing population density in cities. As people move to smaller living spaces, they have less room for their possessions. Self-storage offers a convenient and cost-effective solution for freeing up space by storing items that are not needed on a daily basis.
In summary, the rise of urbanization and increasing house prices in the United States is leading to smaller living spaces, creating a need for safe and secure storage solutions. Self-storage vendors are taking advantage of this opportunity by constructing facilities in densely populated areas, which are proving to be lucrative investments.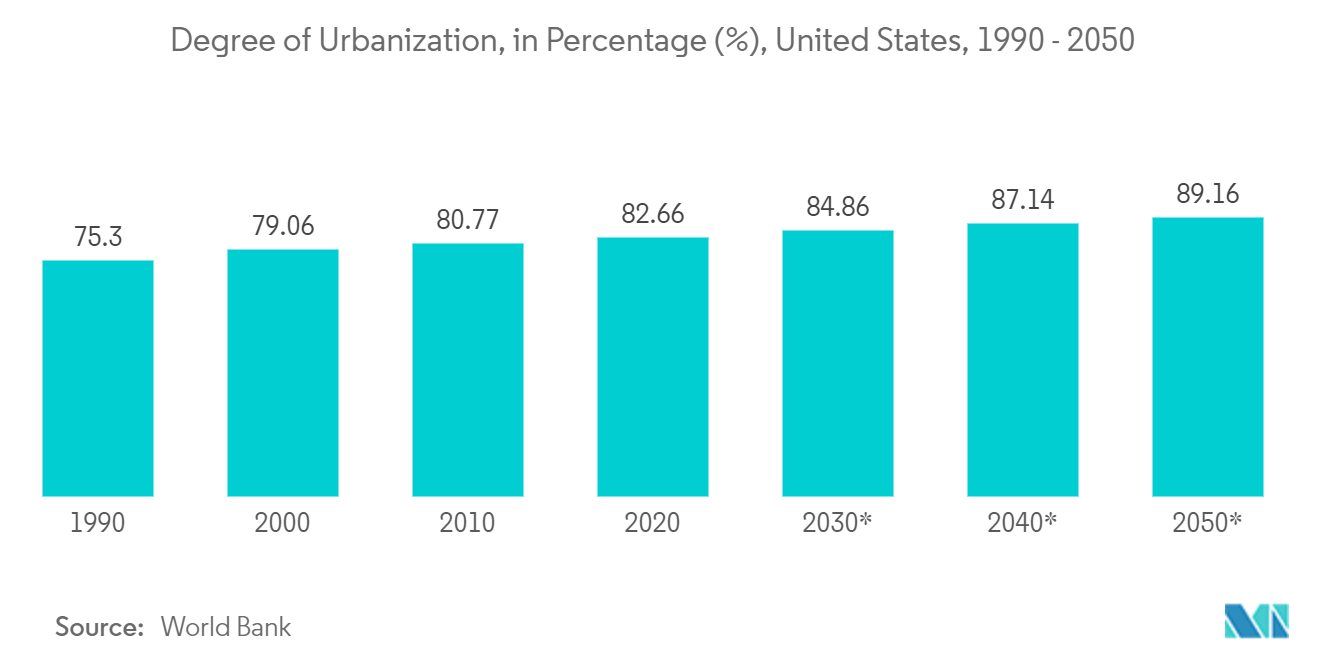 To understand key trends, Download Sample Report
Personal User-type to Hold Major Market Share
Self-storage is commonly associated with personal use, as individuals often require a short-term place to store important belongings. Household items such as furniture, electronics, appliances, cookware, dishes, and personal items are some of the most frequently stored items.
The reasons for renting self-storage vary widely and include moving, downsizing, temporary needs such as major home renovations, long-term travel, storing family heirlooms after the loss of older family members, and with the new residential construction in any state region. According to the US Census Bureau and the US Department of Housing and Urban Development, in February 2023, approximately 105,000 home constructions began in the United States. Additionally, personal user types such as those working abroad, deployed, divorcing, experiencing death, and storing seasonal items also contribute to the demand for the self-storage market.
The growth in net migration and rent growth is driving the development of the market. The United States Census Bureau recently disclosed that in 2022, 26 states saw an increase in population, with more people moving in than out. Florida (318,855), Texas (230,961), and the Carolinas (North Carolina (99,796) and South Carolina (84,030)) had the most net domestic migration gains.
The market has seen significant investments across the country to expand services and gain a substantial client base. For example, in January 2023, self-storage-focused real estate company Clear Sky Capital Inc. created an investment vehicle to broaden its platform through new construction and value-added acquisitions in the West. The project involves recapitalizing two The Collective Self-Storage facilities in Arizona and Vista Self-Storage in California, which will act as the vehicle's seed portfolio. The Phoenix and Laveen Village, Arizona, households were constructed last year and are now fully leased, and the property in Vista, California, is currently under development and will be completed next year.
Moreover, several developments have contributed to market growth. In February 2023, Taylor and Cole McMillian built Horsepower Stables, a secure storage facility on State Highway 6 for muscle cars. The facility only allows classic and rare items, providing consumers with a safe location to keep their valuable antiques. The storage facility also includes individual cameras in each bay, complete climate and humidity control, and electronic gate access, allowing renters to check on their unique automobiles at any time of day.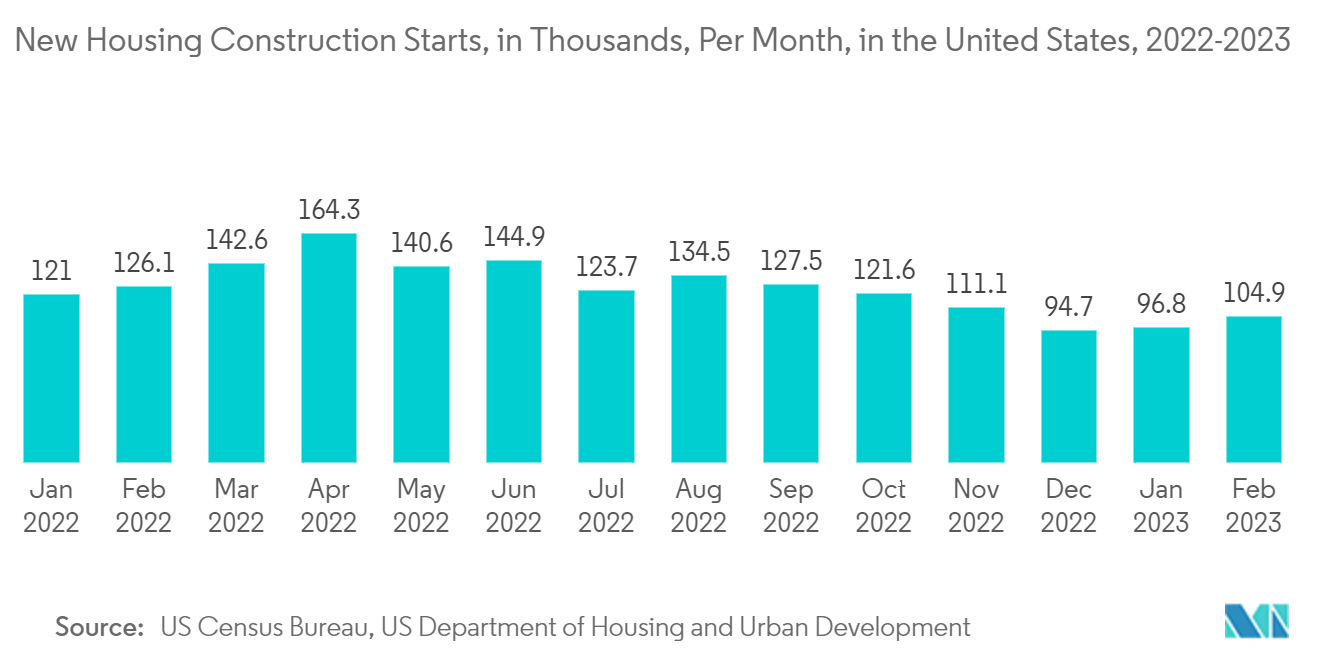 United States Self-Storage Report Snapshots