Market Trends of United States Engineering Services Industry
This section covers the major market trends shaping the US Engineering Services Market according to our research experts:
Civil Engineering Services is Expected to Register a Significant Growth
Increasing public and private sector expenditures in residential, commercial, healthcare, and educational infrastructure construction projects, alongside government measures to rehabilitate the country's depleted infrastructure, are causing the civil engineering sector to rise substantially.
According to the American Society of Civil Engineers, if the United States is committed to building a future-proof infrastructure system, it must begin with substantial, long-term, regular investment. To close the USD 2.59 trillion investment gap, meet future needs, and regain global competitive advantage, the country must boost infrastructure investment from 2.5% to 3.5% of GDP in all government and private sectors by 2025.
In recent years, all federal agencies have emphasized bridge maintenance through investments. Since 2010, 37 states have increased or altered their gas taxes to fund many of these initiatives. Despite rising state funding, overall spending on bridges in the United States remains insufficient.
According to the Federal Highway Administration's most recent Conditions and Performance Report, the backlog for existing bridge repairs is estimated to be USD 125 billion, and spending on bridge rehabilitation needs to be increased by 58%, from USD 14.4 billion to USD 22.7 billion annually to improve the situation. These factors are analyzed to significantly contribute to the market growth rate during the forecast period.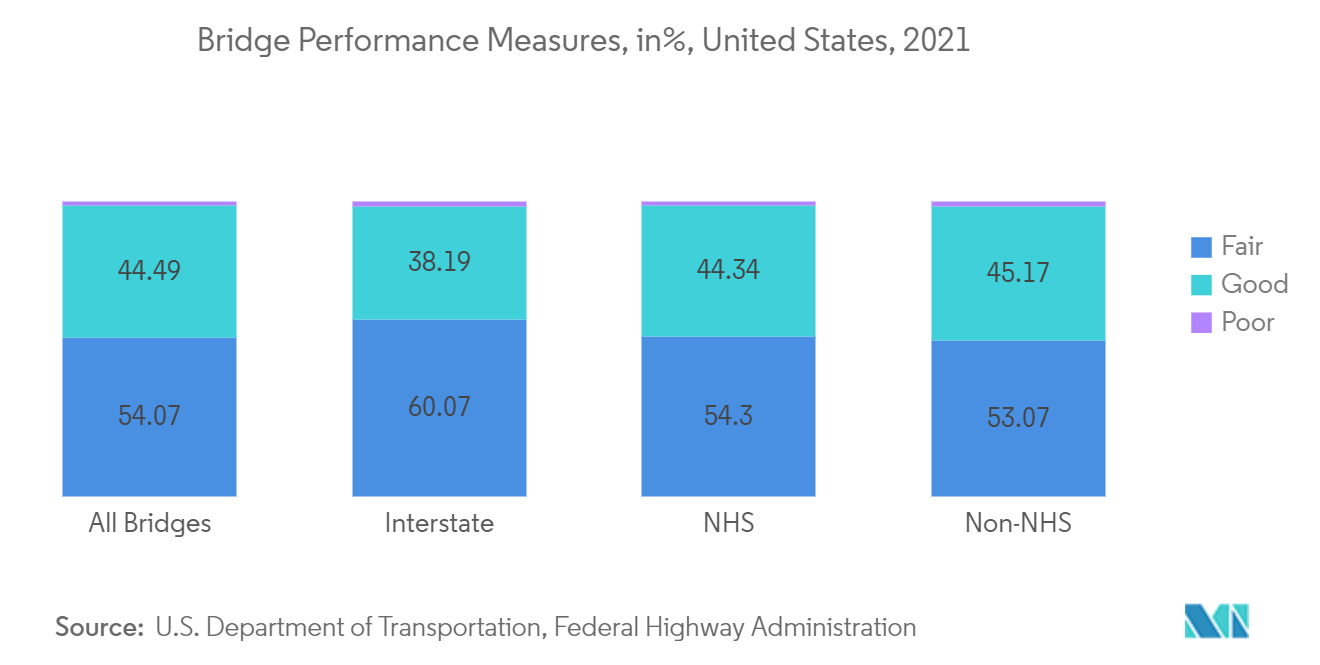 To understand key trends, Download Sample Report
Construction is Anticipated to Grow at Higher Rate During the Forecast Period
The total public and private investment in the construction of power, sewage, or water supply infrastructure is represented by the value of utility construction. These developments will necessitate a high level of engineering services to ensure safe and effective operation. During the forecast period, the value of utility construction is expected to expand, creating an opportunity for the industry.
As stated by the US Census Bureau, construction spending has been estimated at USD 1,744.8 billion in April 2022, up 0.2% from the revised March estimate of USD 1,740.6 billion. The April 2022 value is USD 1,553.5 billion, which is 12.3% higher than the April 2021 estimate. Construction spending was USD 520.8 billion in the first four months of 2022, up 12.4% from USD 463.3 billion in the same time in 2021.
Therefore the growing investments in the construction sector in the country with the aid by investments through government are analyzed to bolster the market growth rate significantly.
In April 2022, The Texas Department of Transportation (TxDOT) selected AECOM as the lead engineering firm for the Southeast Connector project, which aims to improve mobility, safety, and transportation options for commuters in the Fort Worth area.
In May 2022, The City of Austin's Transportation Department (ATD) chose AECOM to continue acting as an engineering consultant, supplementing ATD's existing workforce. AECOM will offer thorough engineering design, evaluation, and coordination with City of Austin transportation officials, led by ATD's objectives to develop an accessible and dependable transportation network that serves the various demands of the community.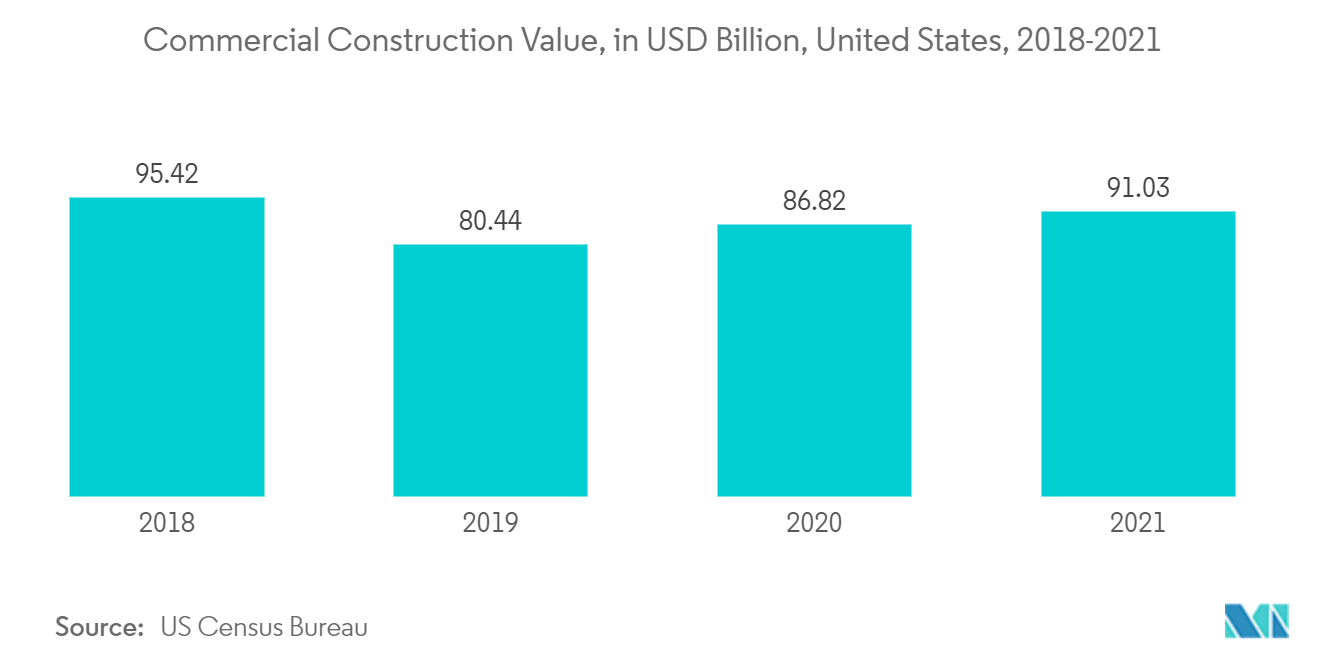 United States Engineering Services Report Snapshots