Market Share of Latin America Factory Automation And Industrial Controls Industry
The Latin America factory automation and industrial controls market exhibits significant fragmentation, featuring prominent players like Rockwell Automation Inc., Honeywell International Inc., General Electric Company, ABB Limited, and Dassault Systemes SE. These key industry participants employ strategic approaches, including partnerships and acquisitions, to bolster their product portfolios and establish a sustainable competitive edge.
In July 2023, ABB demonstrated its commitment to addressing the digital connectivity challenges faced by today's oil and gas industry by expanding its XIO series of remote input/output controllers. The enhanced XIO series introduces a novel Ethernet-to-Serial passthrough application, enabling real-time monitoring and control. This innovation not only improves data accessibility but also enhances data integrity, providing customers with an expanded array of solutions.
Furthermore, in May 2023, Rockwell Automation, Inc. announced a strategic partnership with Avid Solutions Inc., aimed at optimizing the efficiency and speed of Green Hydrogen (H2) production for businesses. Avid Solutions, as a solutions partner, brings its expertise in processes and digitally enabled solutions for industrial producers to the table, offering comprehensive Green H2 solutions encompassing electrolyzers, H2 liquefaction, and turn-key plant automation services. Notably, Avid holds the esteemed position of a Gold System Integrator partner within Rockwell Automation's Partner Network program, signifying their extensive knowledge of Rockwell Automation's product portfolio.
Latin America Factory Automation And Industrial Controls Market Leaders
Rockwell Automation Inc.

Honeywell International Inc.

General Electric Company

ABB Limited

Dassault Systemes SE
*Disclaimer: Major Players sorted in no particular order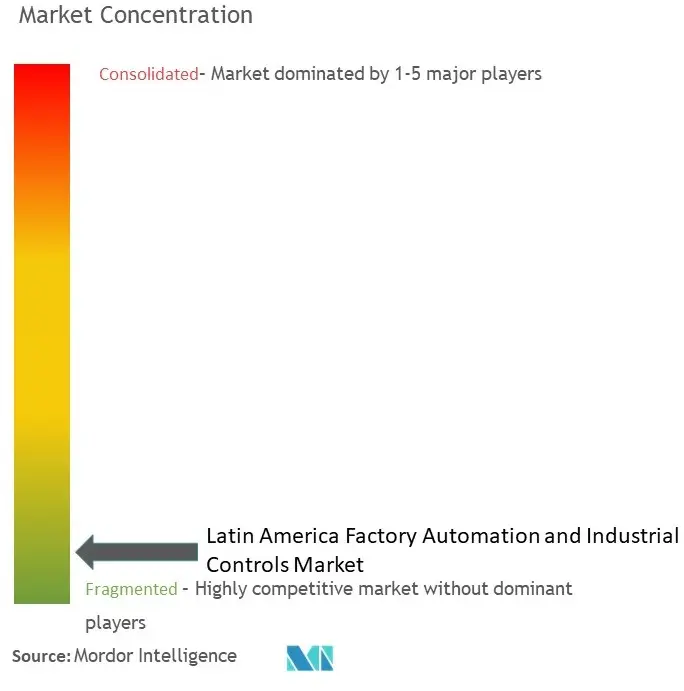 Latin America Factory Automation And Industrial Controls Market Report Snapshots