Market Trends of Hong KongFacility Management Industry
This section covers the major market trends shaping the Hong KongFacility Management Market according to our research experts:
Implementation of Smart technologies in Retail Segment Drives the Facility Management
The retail industry is rapidly changing, and retailers are getting smarter about G4S last-mile solutions to compete with the biggest players as an instance. Last-mile delivery is an integral component of the order fulfillment process but is often the most difficult to coordinate for a number of reasons.
With smart technology like GPS and RFID tags to track the movement of shipments in real-time to embedding IoT-enabled sensors in packages in order to monitor their temperature and humidity, smart technology has enabled retailers to provide their customer base with the transparency and traceability they want.
For instance, it is understood that the G4S last-mile delivery experience can have an impact on the retailer's reputation, so at G4S, one can help devise solutions for customers that make the right efforts to winnow down the last-mile delivery window in order to meet rising customer expectations.
The value of retail sales has recovered from a huge loss which is a 24.3% year-on-year drop, while it recovered to an 8.3% year-on-year change. For the full year, the category most impacting overall retail sales growth was electrical goods, up by 19.1%, with miscellaneous consumer goods up 20.6%, jewelry and watches up by 27.3%, apparel by 22.6%, and medicines and cosmetics up by 3% (source: Census and Statistics Department).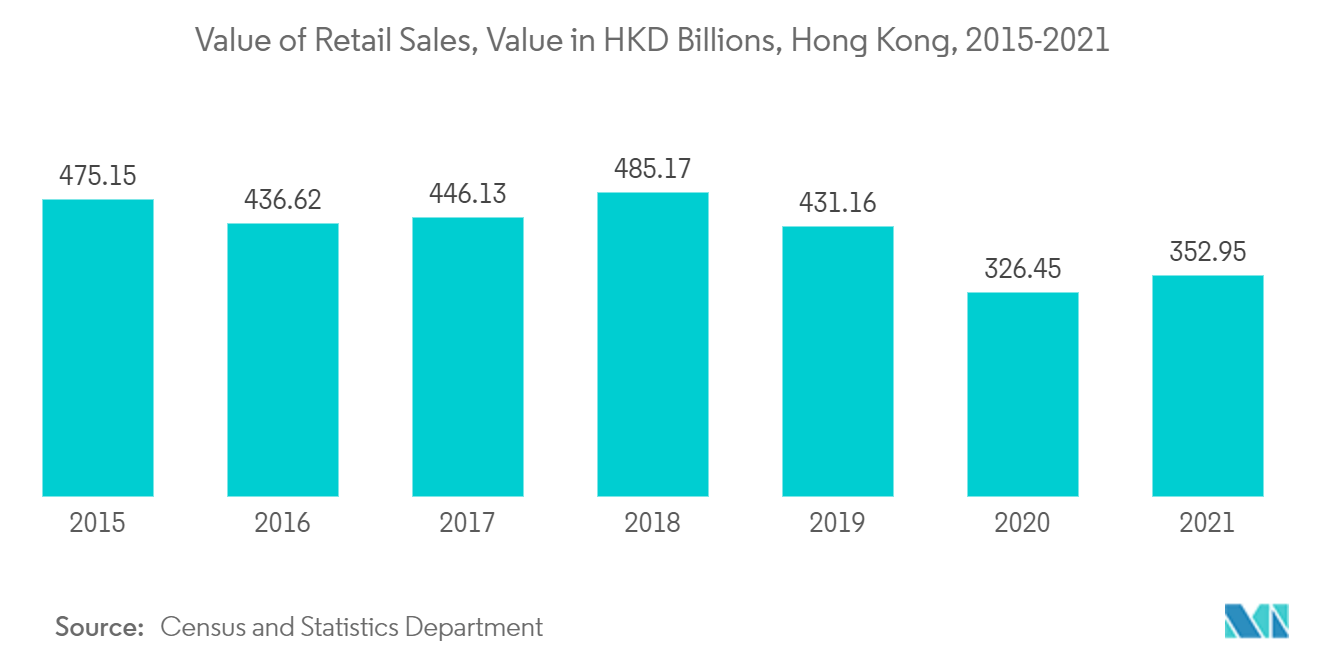 To understand key trends, Download Sample Report
Contribution of Industry 4.0 Technologies to Facility Management
In the scenario of Industry 4.0, FM is evolving as a consequence of the introduction of new technologies in Hong Kong that can enhance the capabilities of roles devoted to the management of structures.
The technologies of Digital Twin (DT), Internet of Things (IoT), Cyber-Physical Systems (CPS) and their respective specialization to industry, Industrial Internet of Things (IIoT) and Cyber-Physical Production System (CPPS), are considered to increase the effectiveness of FM.
Companies in Hong Kong such as are being encouraged to embrace growing trends such as Industry 4.0's smart production techniques to create a more streamlined manufacturing process and a wider variety of high-end, value-added industries.
For instance, in May 2022, two of Hong Kong's well-established food manufacturers, Lee Kum Kee (Hong Kong) Foods Limited and Leun Tai Hong Kong Fresh Liquid Eggs Limited, will set up a new smart production line as part of their industry 4.0 transformation.
This industrialization drive is being supported financially by a number of different training schemes backed by the government's Innovation and Technology Fund. For instance, the above food manufacturing companies are implementing Industry 4.0 in projects partially financed by the city's Re-industrial Funding Scheme (RFS).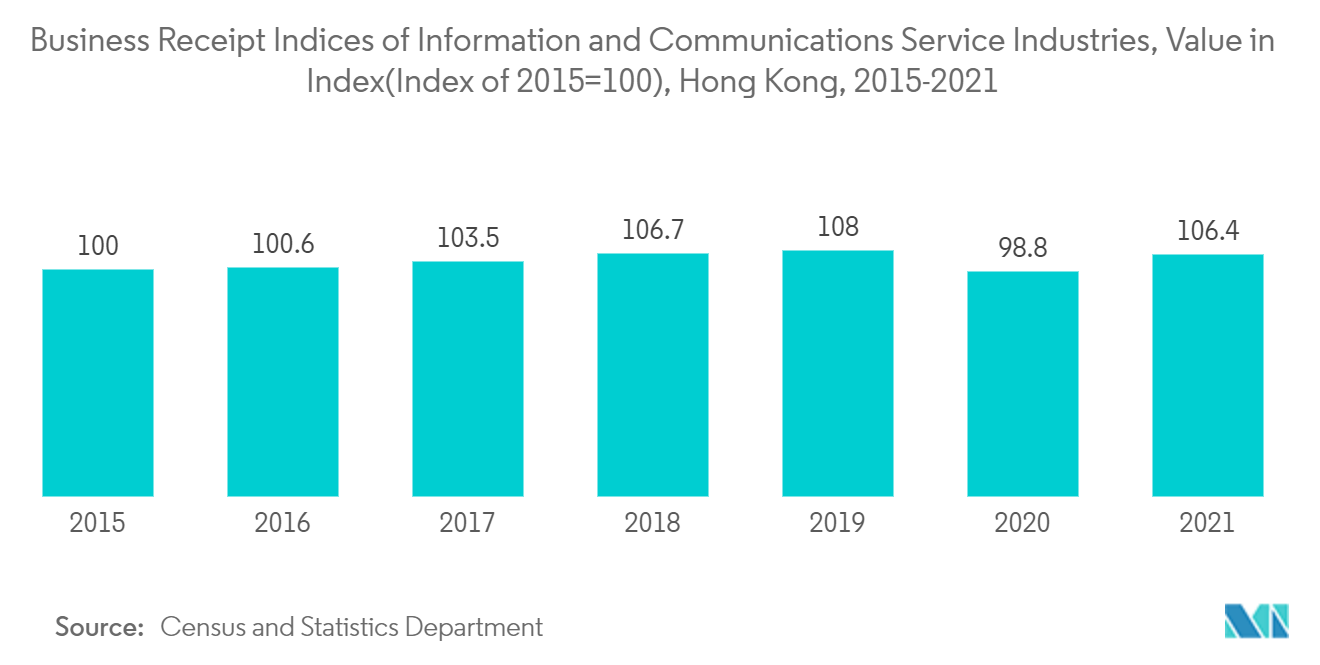 Hong KongFacility Management Report Snapshots