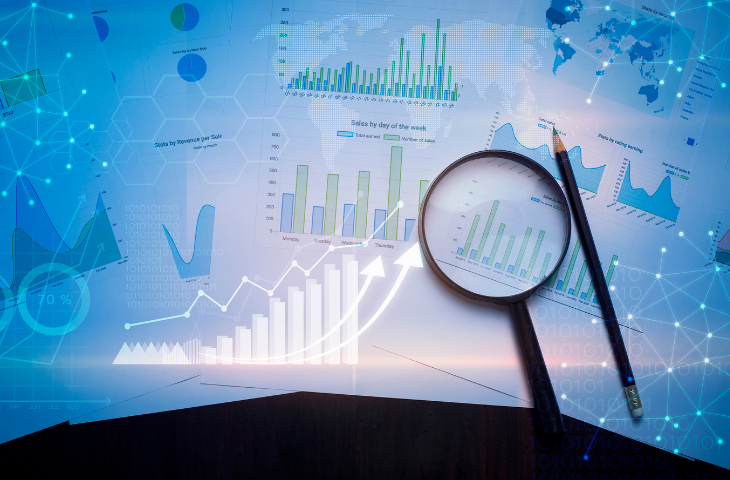 Competitive Landscape of Unmanned Systems Market
The Unmanned Sea Systems Market is projected to grow with a CAGR of more than 15% during the forecast period (2022-2027).
Rising Demand for Autonomous Military UAV Market
The autonomous vehicle segment is anticipated to grow to USD 1978.2 million by 2026 at a CAGR of 20.7%. In the military sector, China, the United States, France, Germany, and the Netherlands, among others are rapidly expanding their fleet of autonomous surface and underwater vehicles.

In August 2021

, Flying Ship Technologies and PROBOTEK signed a partnership agreement to integrate PROBOTEK's proprietary artificial intelligence and robotics technologies and software onboard

unmanned maritime vessels

of Flying Ship.

XOCEAN, an uncrewed surface vessels operator, incorporated GUARDIAN Vision artificial intelligence software of Marine AI in

March 2021

to enhance the situational awareness of their surface vessels fleet.
Latest Trends in the UAV Industry
Countries like China, United States, Russia, etc., are increasing their focus on artificial intelligence and machine learning in undersea technologies. Several players in the market are leveraging big data and deep learning technology to automate the signal detection and classification processes.

There is also an increased focus on advancements in

autonomous navigation

to enable unmanned platforms to operate alone or in swarms. The success of UAV swarms is expected to inspire the developers of unmanned vessel technologies in the coming future.
Read our related report on: unmanned aerial vehicles market
Competitive Landscape of Unmanned Systems Market
General Dynamics Corporation, Teledyne Technologies Incorporated, Thyssenkrupp AG, BAE Systems plc, and Kongsberg Gruppen ASA are some of the prominent players in the market.

In March 2021,

the company Boxfish unveiled the Boxfish Luna, a next-generation cinematography unmanned underwater vehicle (UUV) equipped with Sony A7SIII or Sony

⍺

1* and a new 200mm precision optical dome. The use of the new UUV will allow the filmmakers to capture underwater environments.

Major international shipbuilding companies and technology companies have been investing in the acquisition of stakes in UUV/USVs manufacturers to enter the market.

Various companies have been collaborating on the development of autonomous features, as well as sophisticated acoustic and imaging sensors (like cameras, radar, sonar, GPS, etc.) to decrease the pilot involvement operation of the systems in complex, variable, and communications-limited environments.

In March 2021

, HamiltonJet and Sea Machines Robotics signed an agreement to develop a new pilot-assist system that utilizes computer vision and autonomous command and control technologies for waterjets.
Recent Advancements & Innovations in Military UAV Market
In September 2021,

Elbit Systems Ltd was awarded contracts worth about USD 56 million from an undisclosed Navy of a country in Asia-Pacific country to supply

Anti-Submarine Warfare

(ASW) capabilities. Under the contracts, the company will deliver the Seagull USVs configured to perform ASW missions and the Towed Reelable Active Passive Sonar (TRAPS) systems. The contracts were planned to be completed over a period of 12 months.

In July 2021,

Teledyne Technologies Incorporated announced that its subsidiary, Teledyne Brown Engineering, Inc., was awarded an indefinite-quantity/indefinite-delivery contract with a maximum base value of USD 27.4 million from the U.S. Navy for the Littoral Battlespace Sensing-Glider (LBS-G) program.
Related Posts