Market Trends of Middle East and Africa Mobile Payments
This section covers the major market trends shaping the MEA Mobile Payments Market according to our research experts:
 Increasing internet penetration and growth of E-commerce in the region
The Middle East consists of countries with contrasting internet and banking penetration rates. The distribution is 90% in Qatar, Bahrain, and UAE, whereas less than 40% in Yemen, Syria, and Iraq, indicating the varying internet and banking penetration rates. However, the focus on increasing penetration across countries is expected to provide impetus to the growth of the studied market.
Moreover, in February 2022, Accenture was selected by the Central Bank of the UAE (CBUAE) to lead a consortium of companies and help them execute its National Payment Systems Strategy. In collaboration with SIA, now part of Nexi Group, and G42, Accenture will build and operate the National Instant Payment Platform (IPP) over the next five years.
On the other hand, Africa covers countries such as Nigeria and South Africa, where mobile subscriptions are growing at an exponential rate. In Nigeria, cash still dominates retail payments, but digital transactions, especially mobile payments, are growing strongly. The country has witnessed a surge in the adoption of electronic payment services over the last few years for convenience and ease of transactions.
According to a report launched by EZDubai, more consumers had adapted online purchases of E-commerce websites across all categories during 2021 compared to 2020, with an average of 75 % of respondents typically purchasing online.
Countries in the Middle East are in a strong position to enable further e-commerce development growth due to high GDP per capita and internet penetration. The UAE and Qatar have the strongest position, with internet penetration above 90%. Both countries have successfully implemented fiber access in homes and have the highest active mobile-broadband subscriptions in the region.
Many big retailers developed and enhanced mobile apps to increase online sales and improve customers' access to the products. According to the latest data from the Telecommunications Regulatory Authority of UAE, 52% of purchasing apps in the UAE specializing in food, beverage, and pharmaceutical products. The continuous growth of e-commerce is expected to drive the adoption of mobile payments in the region.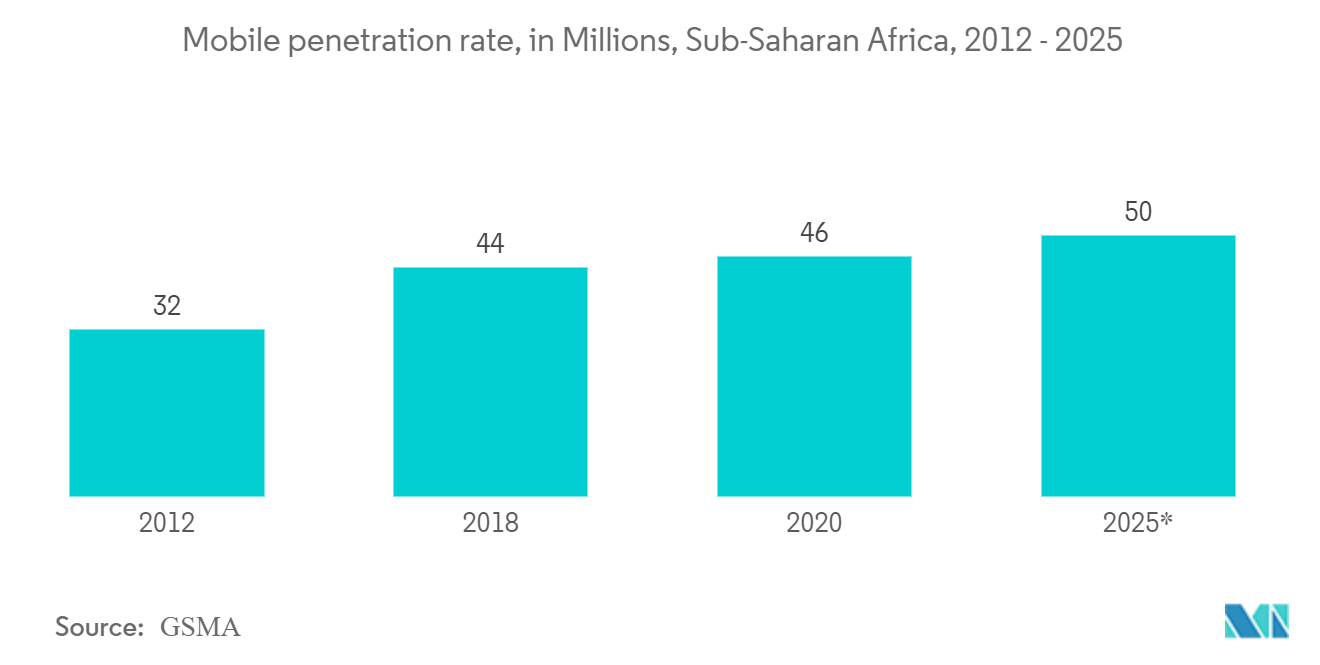 To understand key trends, Download Sample Report
Saudi Arabia to witness strong growth
Saudi Arabia is planning to achieve a Mobile-payment target of 70% by 2030. Online or cashless payments are a part of the Vision 2030 Plan. The Saudi Arabian Monetary Authority (SAMA) has been encouraging electronic payments and settlements to reduce the reliance on cash. Usage of cash has been reducing drastically as more and more people have started using cashless modes of transaction.
The Saudi Arabian Monetary Authority (SAMA) is focusing on enhancing MADA (an electronic payment network) infrastructure capabilities and encouraging banks and NBIs to develop electronic payment channels such as point of sale (PoS), smartphone payment apps, and electronic wallets.
Additionally, the growing regulatory trends toward a fintech-friendly payments environment signify that the country is moving in a digital direction, with the local payments landscape expanding rapidly to include fintech, telecoms companies, and even retailers.
A Mastercard study suggests the rapid growth of online shopping, with nearly three out of four Saudi consumers shopping more online than they did pre- pandemic. The study provides significant insights into how shoppers have rapidly moved away from cash and opted for contact-free and digital payment experiences. These insights are enabling e-retailers and businesses in Saudi and across the region to shift toward online shopping and deliver fast, convenient, and secure transactions.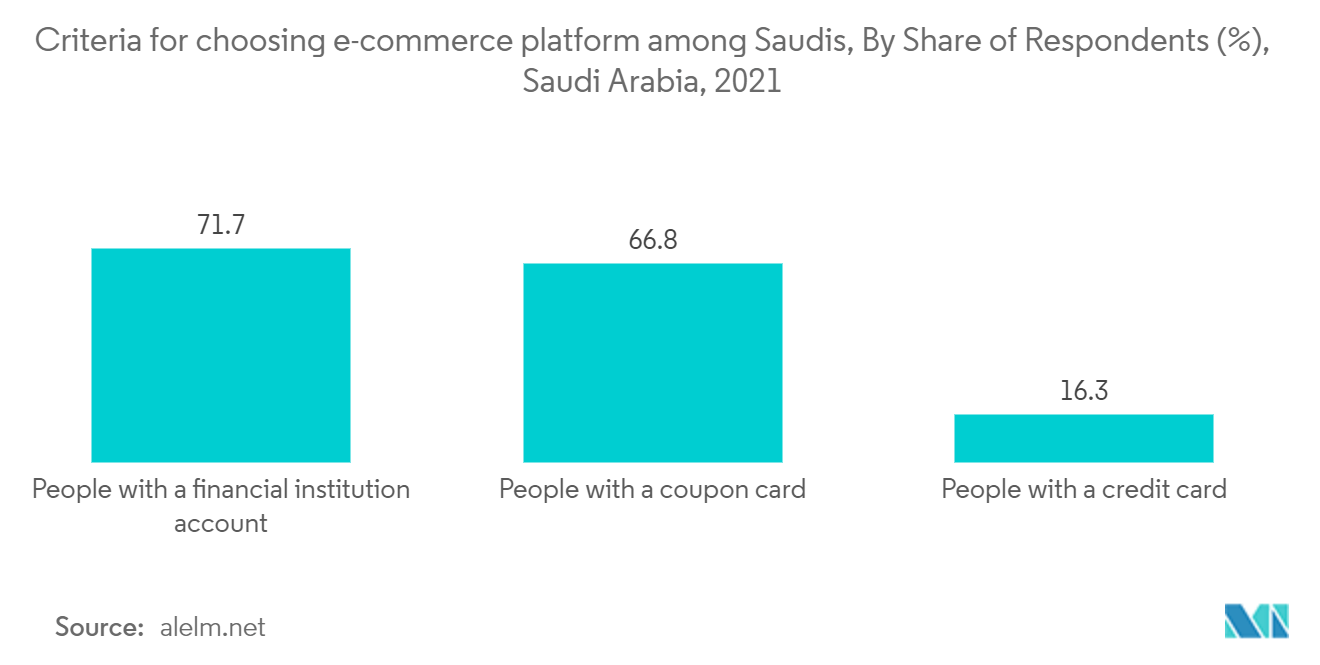 To understand geography trends, Download Sample Report
Middle East and Africa Mobile Payments Report Snapshots