Market Trends of Malaysia Payments Industry
Card Payments to Witness the Growth
Debit, credit, and bank-funded prepaid cards are used for payment at the point of sale in Malaysia's payments market. Card payment transactions via debit and credit cards at the point of sale have become popular in the country over recent years. Various government initiatives, such as the cap on interchange fees and the widespread expansion of point-of-sale infrastructure, support the growth of card payments in the country.
In addition, over the last two years, there has been a marked increase in the number of EFTPOS terminals across the country. Many terminals throughout the country are foreseen to increase the acceptance of cards at retail outlets.
In POS, vendors continuously innovate their products to capture the particular market in this country as debit and credit card payments at retail stores continue to grow.
Moreover, payment cards are still one of Malaysia's most widely used payment tools for physical transactions. The sustained growth in the use of payment cards over recent years is expected to grow over the forecast period. To encourage greater use and adoption of payment cards, favorable policies such as the Payment Cards Framework providing measures enabling merchants to manage their acceptance costs better and address other frictions within the payment card ecosystem will further support this growth.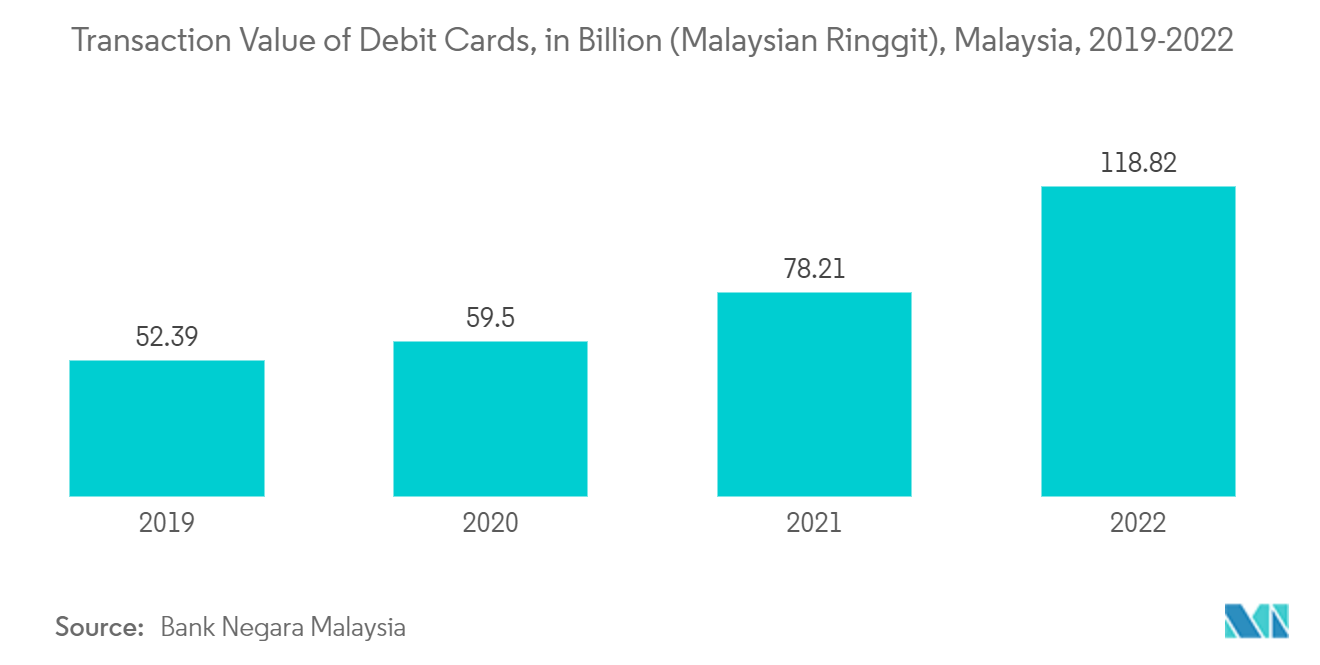 To understand key trends, Download Sample Report
Retail Sector to Witness Significant Growth
According to the Malaysian Central Bank, the most commonly used payment method is cash for retail transactions in Malaysia. All kinds of transactions relating to payments between customers, businesses, and the Government are carried out using this system. The essential monetary payments shall include utility bills, bus fares, groceries, and other shopping expenses. Despite the development of other non-paper-based payment mechanisms and electronic payment methods, It is still anticipated that cash will remain a significant retail payment method in Malaysia.
Furthermore, due to a rise in the number of smartphones and consumers' willingness to shop abroad, e-commerce in Malaysia has also been growing at an accelerated pace for several years. The increasing physical infrastructure and regulatory framework for facilitating online commerce in this evolving sector can be exploited by businesses new to the country.
In addition, the growth of Malaysia's e-commerce sector has begun to be stimulated by COVID-19-related online services and increased use of mobile phones in this country. Malaysia has many e-commerce users due to its widespread use of the Internet and telecommunications. Online shopping accounts for about 50% of consumers, with 82.9% buying their phones online. Malaysians are driven mainly by product quality, price advantages, selection, and accessibility of reviews. Exclusive discounts, free shipping, ease of use, and offers from online retailers impact consumers.
As a result of the growth of digital payments in the region, retailers are being forced to adapt to these changes and provide their customers with better payment service options, which could help them to increase their sales and expand their presence.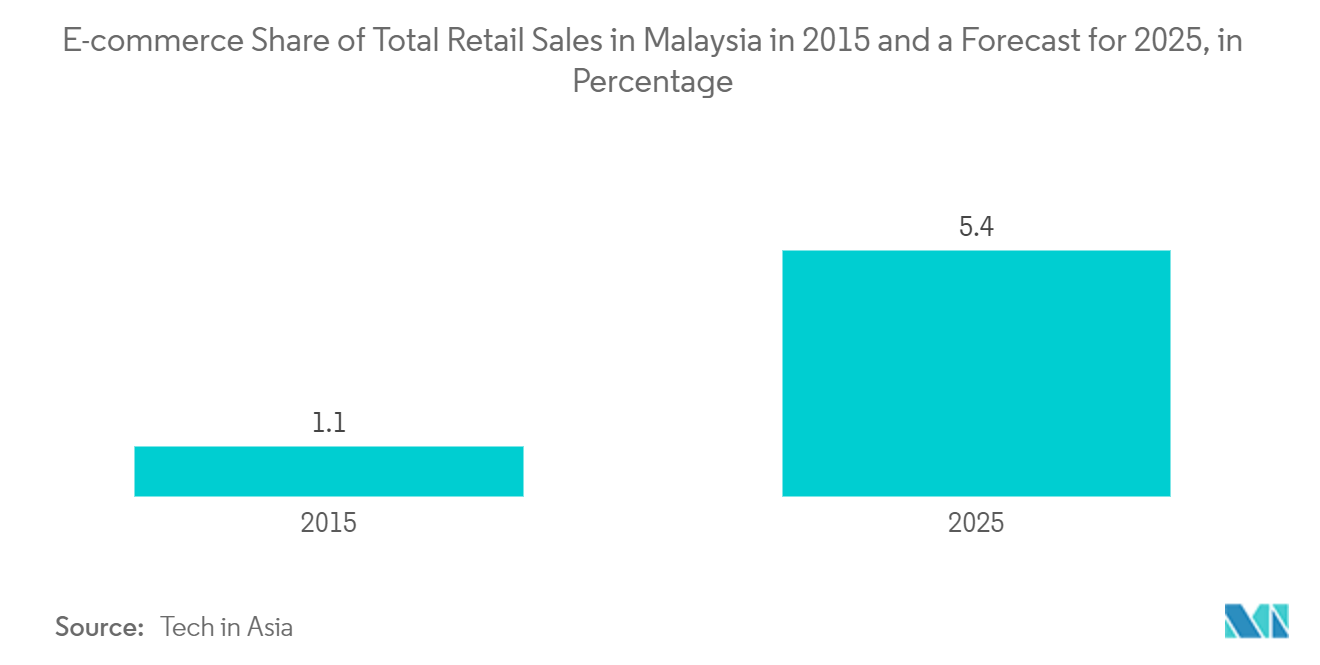 Malaysia Payments Market Report Snapshots