Market Trends of USA Life & Non-Life Insurance Industry
This section covers the major market trends shaping the USA Life & Non-Life Insurance Market according to our research experts:
Growing Insurtech in the United States is Driving the Market
Although the United States has historically dominated insurtech investment, a shift is gradually coming. 46% of all insurance transactions in the United States took place in Q3 2021, a 4%-point increase from the previous 2 years, demonstrating the growing importance of investment centers outside the country. There were 11 deals in the United Kingdom and six in China, whereas Lebanon registered its first insurance deal, since 2017. Lemonade, a US renters and homeowners' insurance startup, was priced at a pre-money valuation of over USD 2 billion, after raising USD 300 million from Allianz X, General Catalyst, Google Ventures, OurCrowd, Softbank Group, and Thrive Capital.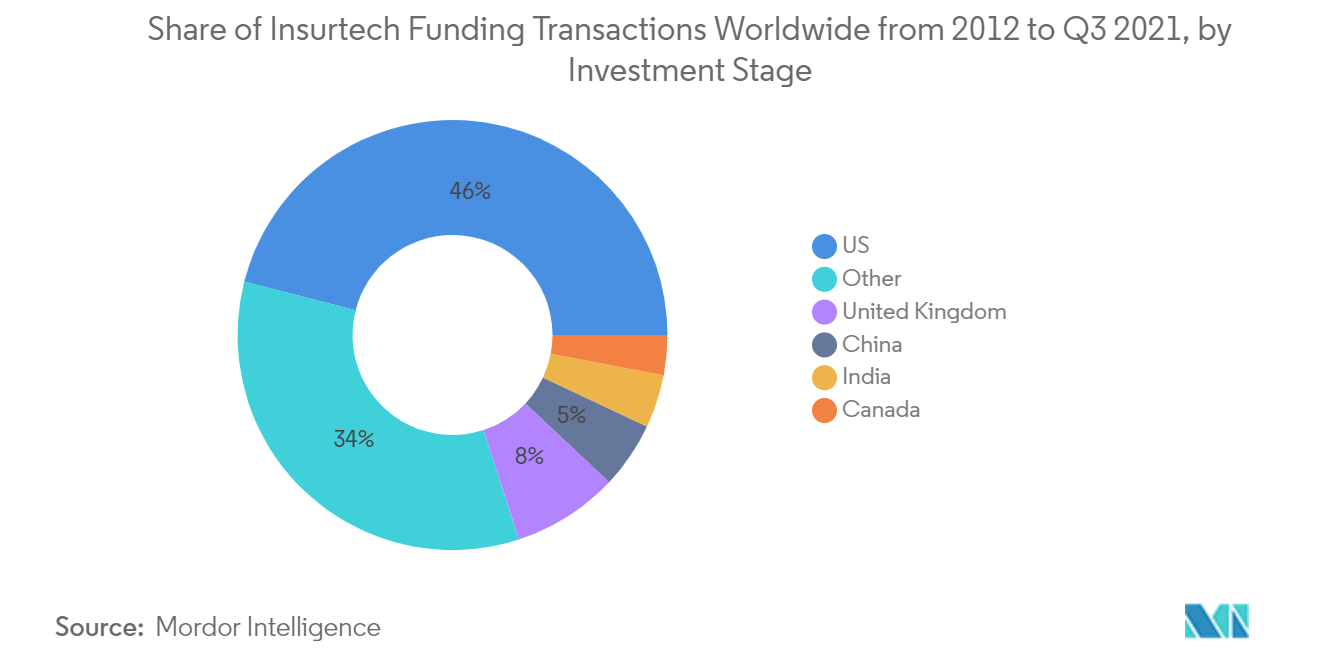 To understand key trends, Download Sample Report
Increase in Merger and Acquisition Activities
According to a report by GlobalData, merger and acquisition (M&A) deals in the US insurance sector accounted for approx. 53% in 2022. The value of merger and acquisition (M&A) deals involving American-based targets increased twofold in 2021 compared to the previous year. Deals involving mergers and acquisitions were worth 1.3 trillion dollars in 2020 and 2.6 trillion dollars in 2021. Tens of thousands of transactions take place in the merger and acquisition business in the US every year. The value of these transactions exceeds one trillion dollars in a healthy economy. By combining their efforts, businesses can become more effective by utilizing economies of size and scope. North American merger and acquisition (M&A) transactions made up around two thirds of the total value of worldwide M&A transactions in the first five months of 2021. European and Asia-Pacific deals normally made up around half of the overall deal value over the previous ten years, but that percentage dropped to about 30% in the early twenty-first century.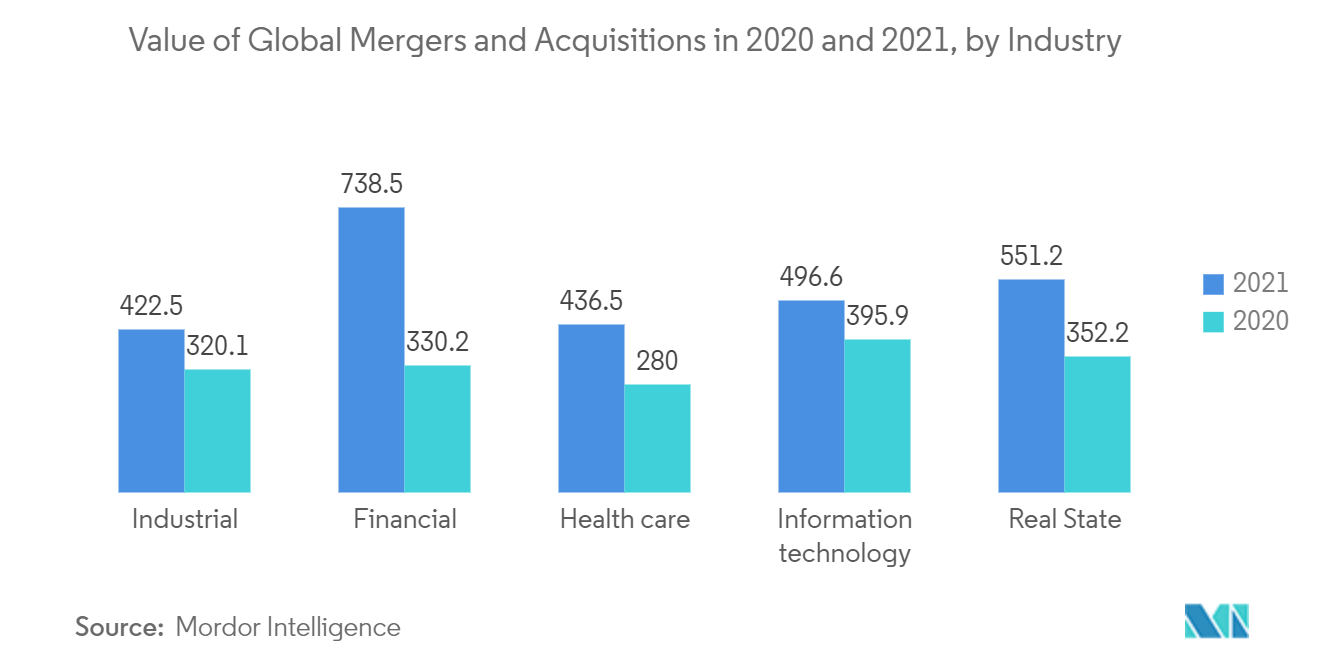 USA Life and Non-life Insurance Market Report Snapshots