Market Trends of India Mattress Industry
Rising Residential Space In India is Driving the Market
As the Indian population is leading globally it is increasing demand for residential space which builds up positive market opportunity for the mattress manufacturers. The Indian mattress market isn't yet fully developed with global mattress manufacturers building up their supply chains in India and attracting residential segments through advertisements and lucrative offers. Rising distribution channels through online sales are making it more comfortable for households to choose their desired mattresses leading to a rise in sales.
After recovering from the negative impact of COVID-19, residential housing sales across India are observing a significant rise, with an expansion of bedding space in the residential segment and an expected increase in mattress demand. Indian Metropolitan Cities of Bangalore, Mumbai, Gurgaon, Pune, Delhi, and others exist with households leading in purchasing power index and are ready to spend more on luxurious and smart mattresses.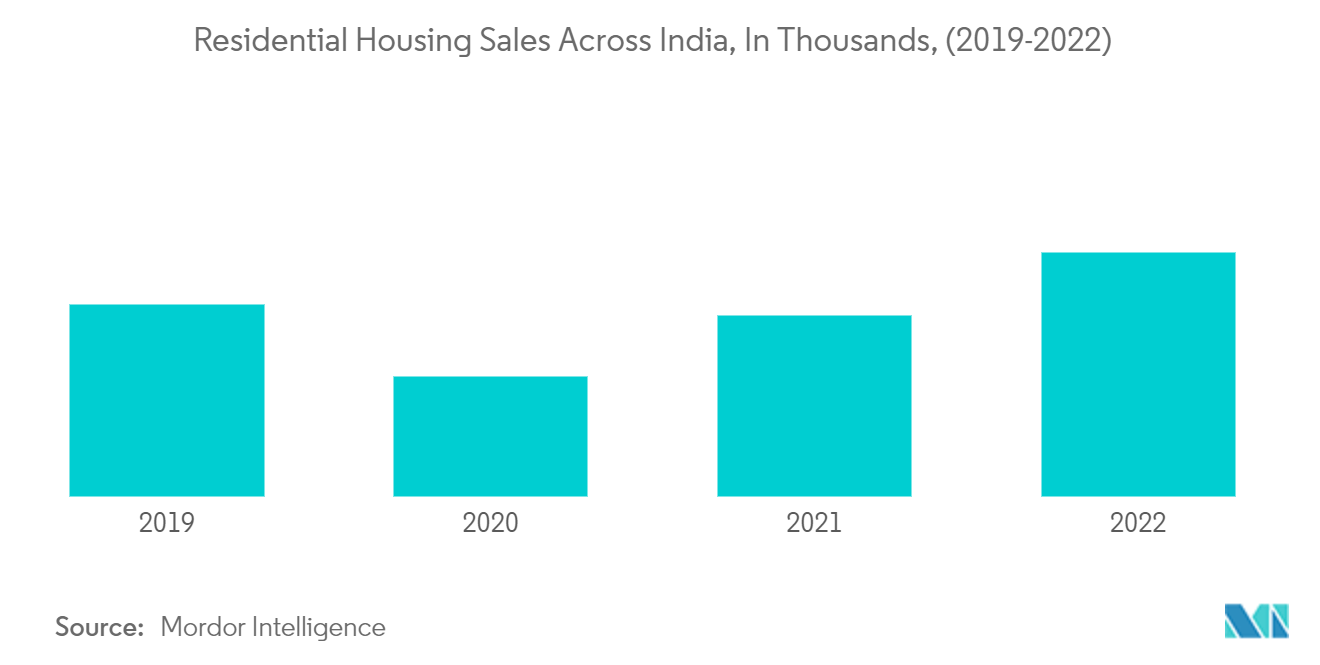 To understand key trends, Download Sample Report
Smart Features In Mattresses is Fueling the Market
Product innovation is leading to mattresses of different types being available in the market and with technological innovation mattresses have been equipped with smart features of sensors and AI-enabled tools attracting young generations to buy them. Adjustable mattresses are emerging in the market with adjustable beds and remote control features enabling them to be adjusted according to the comfort as per the degree needed by the user.
With this rise in sales of bedroom furniture, smart mattresses are emerging as upcoming products in the market with an increasing revenue each year. Behavioral change in health and hygiene patterns in India post covid has increased people's awareness of their sleeping habits and patterns resulting in mattress firms equipping their products with smart AI features for sleep monitoring. This behavioral change is leading to mattress manufacturers adapting their products to changing consumer behavior to maintain their market share and competitiveness in the market.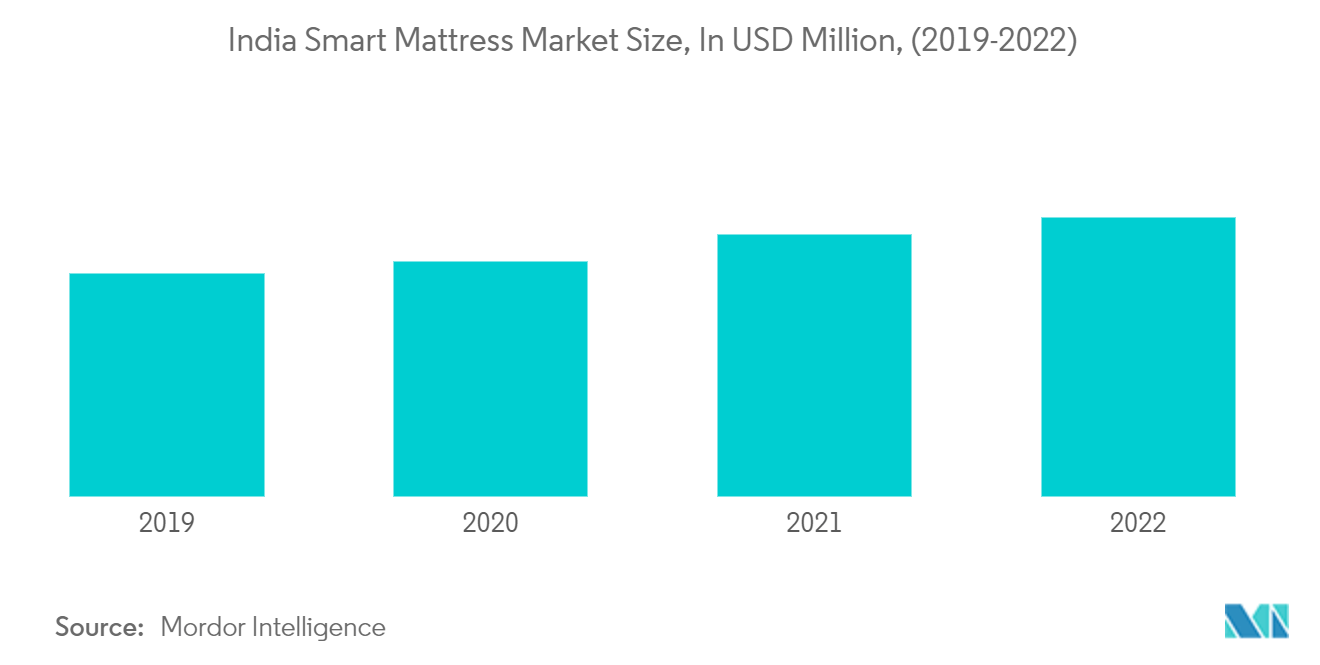 India Mattress Market Report Snapshots