Market Trends of Global Hospital Linen Supply and Management Services Industry
This section covers the major market trends shaping the Hospital Linen Supply & Management Services Market according to our research experts:
Bed Sheet and Pillow Covers Segment is Expected to Dominate the Market Over the Forecast Period
With the increase in patient numbers during COVID-19, demand for hospital bedsheets and pillow covers has also increased. To minimize the transmission of the coronavirus and provide comfort to patients, disposable sheets and pillow covers are being created.
The bedsheets and pillow coverings sector has the biggest market share and is expected to increase significantly over the projected period. Flat sheets, fitted sheets, bariatric sheets, hyperbaric sheets, gurney sheets, mortuary sheets, and birthing sheets are some of the varieties of bed sheets used in hospitals. Single and double bedsheets are the two types of sheets available, depending on the size of the bed. Bedsheets that are shrink-resistant and easily washed are also available. These bedsheets also include stain-release characteristics that keep them looking new for longer, lowering maintenance costs.
Furthermore, the existence of a high number of hospitals in the United States is boosting product demand. For instance, according to the American Hospital Association, in January 2021, There were 6,090 community hospitals in the United States, 208 federal government hospitals, and 625 nonfederal psychiatric hospitals. As a result, the market will continue to rise as the number of hospitals increases.
Pillow covers come in a variety of colors and sizes to suit the needs of the customers. Pillow covers have features like stain resistance and pillow shrinkage reduction. The product launches by the key market players are anticipated to drive the growth of the segment. For instance, in July 2021, PillowSheets launched a product line of patented Bed Sheets at Target.com and in target stores across America.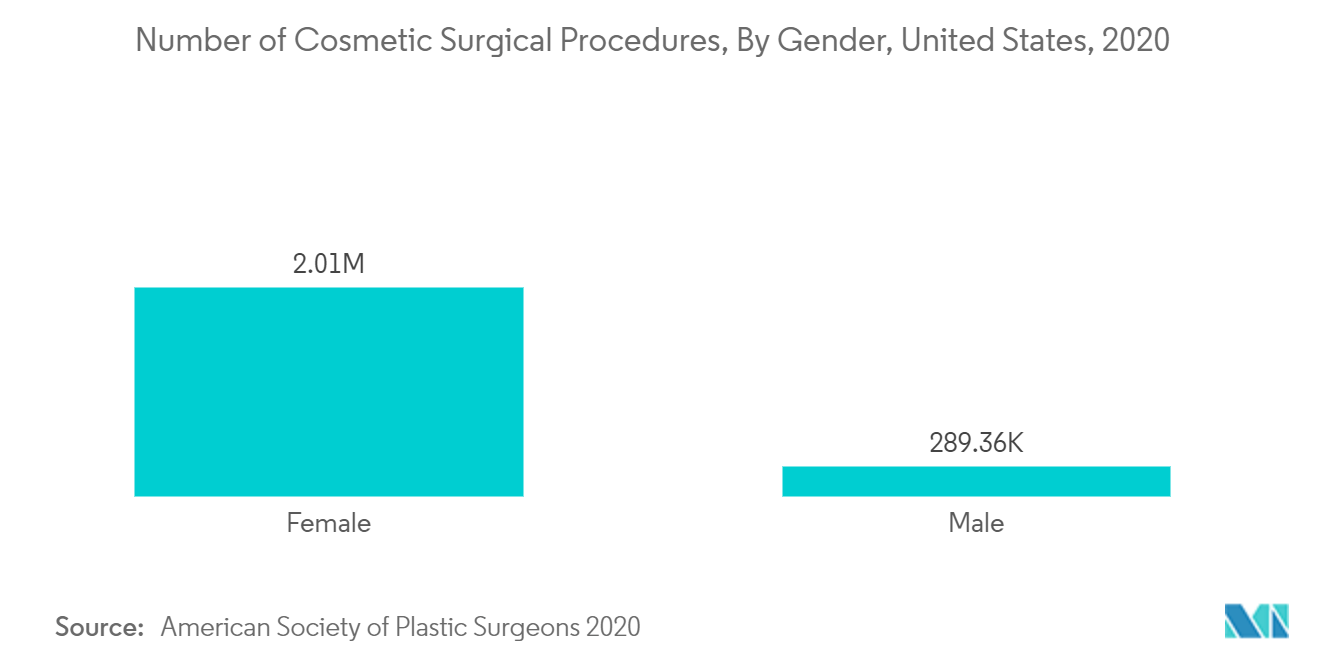 To understand key trends, Download Sample Report
North America Holds Significant Share in the Market and Expected to Grow in Forecast Period
North America dominated the market, owing to the rising number of surgeries and the presence of prominent market participants in this region. In addition, an increase in COVID-19 patients in this area has increased the demand for hospital linen supply and management services. According to the American Society of Plastic Surgeons, in 2020, 13,281,235 cosmetic minimally-invasive procedures were performed in the United States, out of which 4,401,536 were botulinum toxin procedures. It was the number one non-surgical procedure found in 2020. Thus, with the rising number of surgery, the demand for hospital linen supply and management services is expected to increase over the forecast period.
However, the rising incidence of hospital-acquired infections, a growing geriatric population, and subsequent growth in the prevalence of chronic diseases. According to the Center for Disease Control and Prevention, in 2021, about a 24% increase in central line bloodstream infection (CLABSI), and there was a 35% increase in Ventilator-Associated Event (VAE) between 2019-2020.
To further expand their business portfolios, these industry leaders are focusing their efforts on acquisitions, partnerships, and investments. For Instance, in April 2020, ImageFIRST bought Southern Medical Linen Service, a major healthcare provider. The collaboration allowed the company to grow its customer base while still providing world-class services to medical facilities throughout Georgia. Thus, North America is encouraging participants to enter in North America Market by focusing more on preventive healthcare facilities.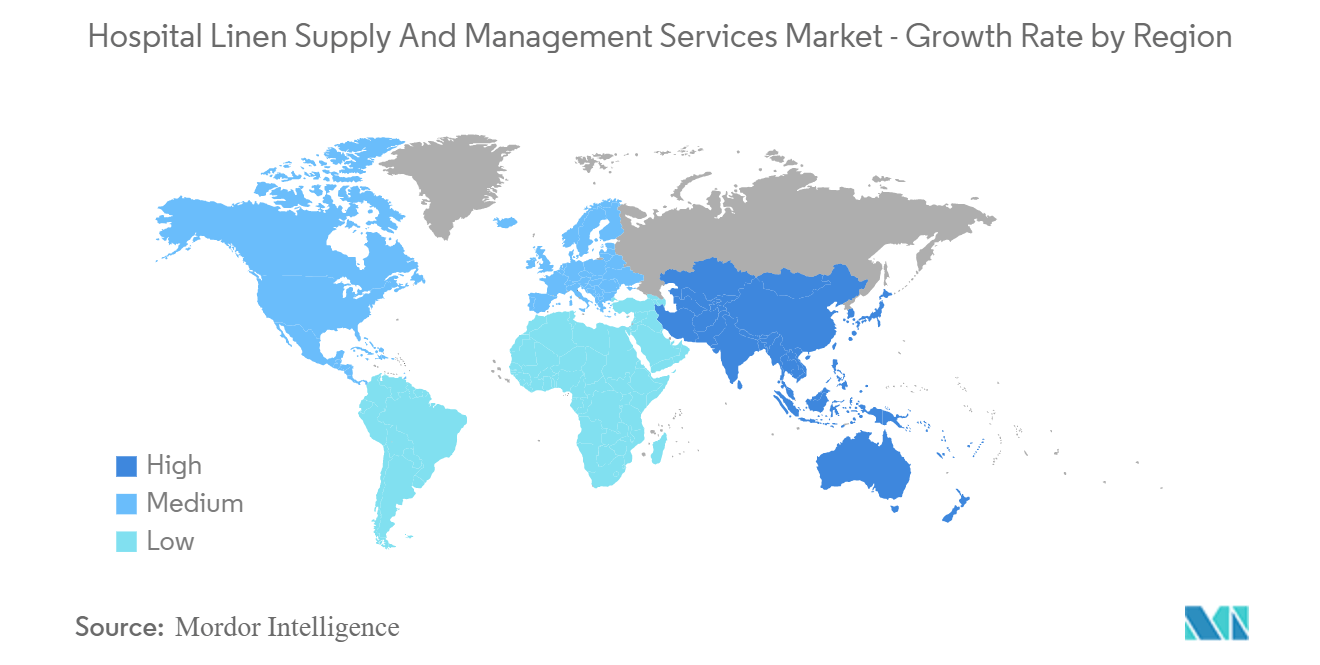 To understand geography trends, Download Sample Report
Hospital Linen Supply and Management Services Market Report Snapshots