Market Trends of Water Automation and Instrumentation Industry
This section covers the major market trends shaping the Water Automation & Instrumentation Market according to our research experts:
Demand from Food and Beverage Industry to Witness a Significant Growth Rate
The production of food and beverages requires a large amount of water, and water quality is crucial to product quality and operational reliability as water is one of the important raw materials in the food and beverage processing industry. The implementation of water and wastewater automation in the food and beverage industry can save significant revenues for the company along with eliminating errors and waste, enhancing efficiency and productivity, and expanding profit margins.
Further, various companies in the Food and beverage industry are deploying various automation and instrumentation methods. For instance, a food processing plant in Peru was faced with natural groundwater contaminated with high turbidity and arsenic, making it unsuitable for use in food processing. AMI's custom-engineered solution incorporates ultrafiltration membranes with pretreatment by coagulant and depth filtration, as well as chlorination of the filtrate to produce water meeting the customer's high-quality standards for use in food product processing. The system is AMI PLC automated using a central control enclosure and touchscreen HMI operator interface.
Moreover, instrumentation technology such as liquid analyzer, pressure measurement system, flow measurement system is being deployed in the food and beverage industry to reduce the volume of wastewater during the process by using the above-mentioned instrumentation technology when discharging products from the lines.
Further, Raw water, process water or wastewater can be efficiently monitored with modular, space-saving analysis panels. This simplifies daily process integration and operation in the food and beverage industries.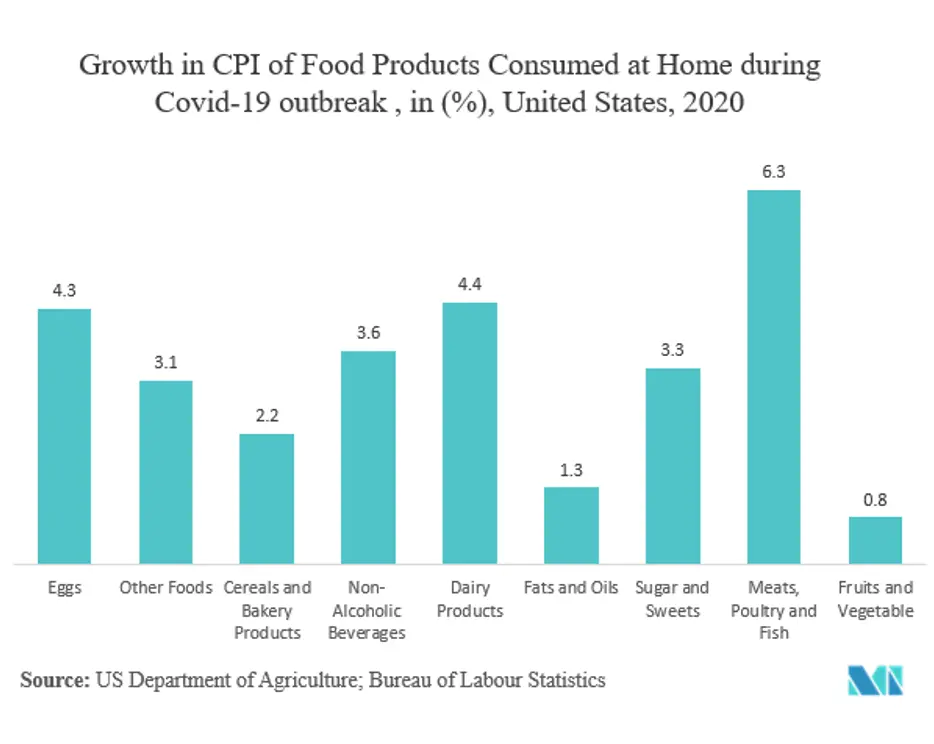 To understand key trends, Download Sample Report
United States to Account for Significant Market Share
Plant managers generally do not have the time to study specifications and suppliers to find the solution to specific application requirements. To counter this requirement, vendors offer a complete product portfolio for water industry applications and instrument consultants' expertise.
Originally vendors in the region offered a portfolio of level and pressure instruments for this industry segment, but recently, water analytical instruments have widened the range of tools to encompass all the technologies of water production and purification.
Americans have become accustomed to receiving clean water when they turn on their taps and having waste disappear down their pipes. Yet, not many understand the complicated and expensive systems required to deliver those services. For instance, the United States has 26 miles of water mains, 1.2 million miles of water supply mains for every mile of interstate highway. That is just the drinking water system. There is nearly an equal number of sewer pipes.
Thus, to maintain such a vast establishment and organized channel of the wastewater system, many companies are making strategic acquisitions to gain technical expertise. For instance, in May 2021, The TASI Group of Companies acquired Mission Communication, Norcross GA, to complement TASI Flow's existing Asset Management and Wireless Connectivity Strategy, bringing a strong presence in the Water and Wastewater market.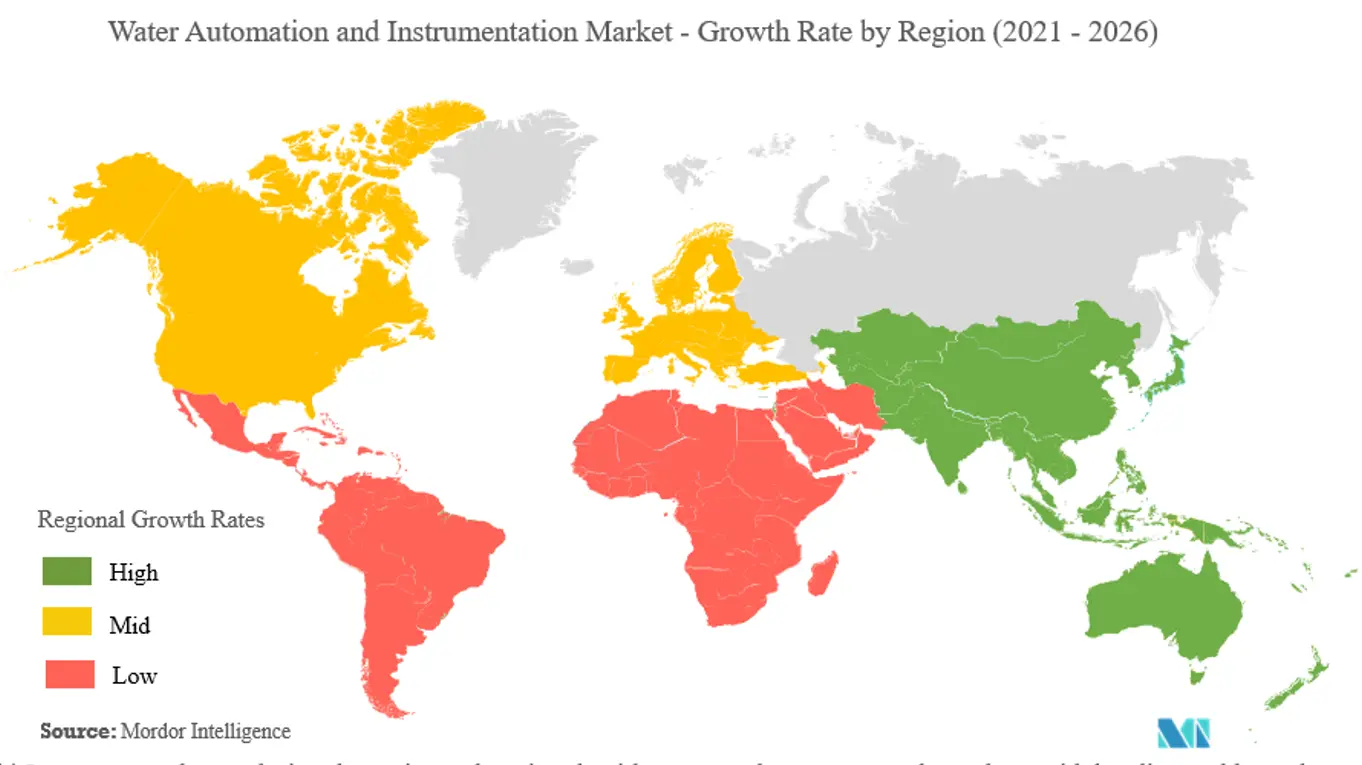 To understand geography trends, Download Sample Report
Water Automation And Instrumentation Market Report Snapshots