Market Trends of Europe Border Security Industry
This section covers the major market trends shaping the Europe Border Security Market according to our research experts:
Increased Acts of Infiltration Driving Deployment of Border Security Systems
Terror organizations are anticipated to have enhanced their technological know-how and skills, considering the type of IED attacks carried out by them globally. This has significantly escalated the dimension of security threats as terror attacks have become intricately planned and highly sophisticated to inflict maximum damage. A sharp rise in terrorist activities in the past decade, globally, has resulted in the security agencies to focus on the protection of national boundaries. The use of advanced explosives has augmented the need for developing new scanning and detection systems at checkpoints to counter the emerging threats, which has led to the launch of multiple border security systems to cater to the demand and specifications of border security forces and homeland security agencies. On this note, in June 2018, the European Commission announced its plan to almost triple its spending on border controls in response to the refugee crisis. The spending in the 2021-2027 budget period is expected to increase to almost USD 40 billion. An increased budget allocation is envisioned to foster the procurement and deployment of new border security systems, driving the growth prospects of the market in focus during the forecast period.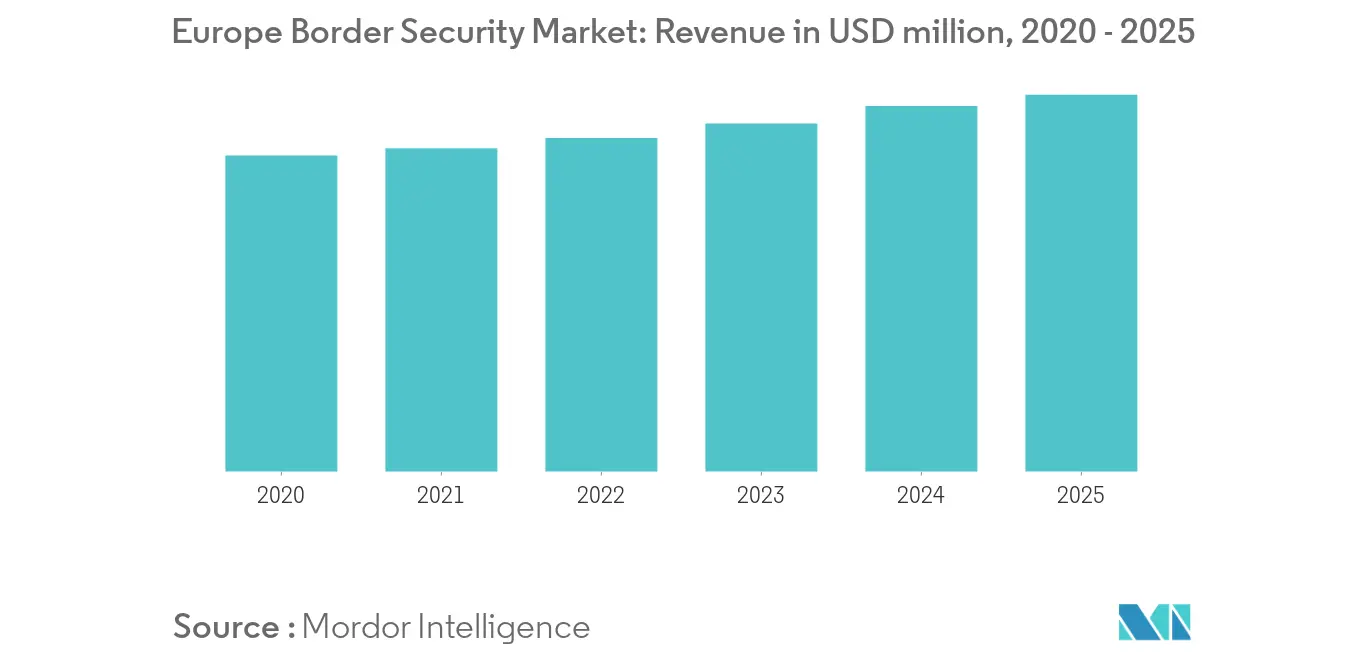 To understand key trends, Download Sample Report
The United Kingdom will Generate Significant Demand for Border Security Systems During the Forecast Period
The United Kingdom is currently developing its advanced surveillance capabilities. In November 2017, Ultra Electronics announced that it's Communication and Integrated Systems (CIS) business segment, based in Greenford, United Kingdom, has been awarded a UK contract valued at USD 19.14 million to support the provision of advanced surveillance capability until 2019. The UK Border Force uses a range of technology to assist with their searches, including carbon dioxide detectors and motion sensors as well as sniffer dogs to detect clandestine on-board lorries. ePassport gates are currently available for the UK and EU nationals to enable faster processing at the border checkpoints and airports. Efforts are being divested towards developing new border security and immigration systems that make better use of data, biometrics, analytics, and automation to improve both security and fluidity across the border. UK based lawmakers are addressing complex border challenges through a combination of strategy, policy, processes, and manpower aided by technology. The UK also provides third-party security services to other countries. As of 2019, the UK border authorities are using money ring-fenced for aid to train, finance, and provide equipment to foreign border control agencies. Under the UK Border Force's 'Project Hunter', the agency works with foreign security authorities to bolster their border intelligence and targeting capabilities with UK's technical and strategic prowess. Project Hunter is part of a broader trend of countries with sophisticated surveillance capabilities training, financing, and equipping foreign security agencies. As data-gathering is increasingly used by these countries to investigate people, conduct intelligence, and deter migration, they are also exporting them to other countries.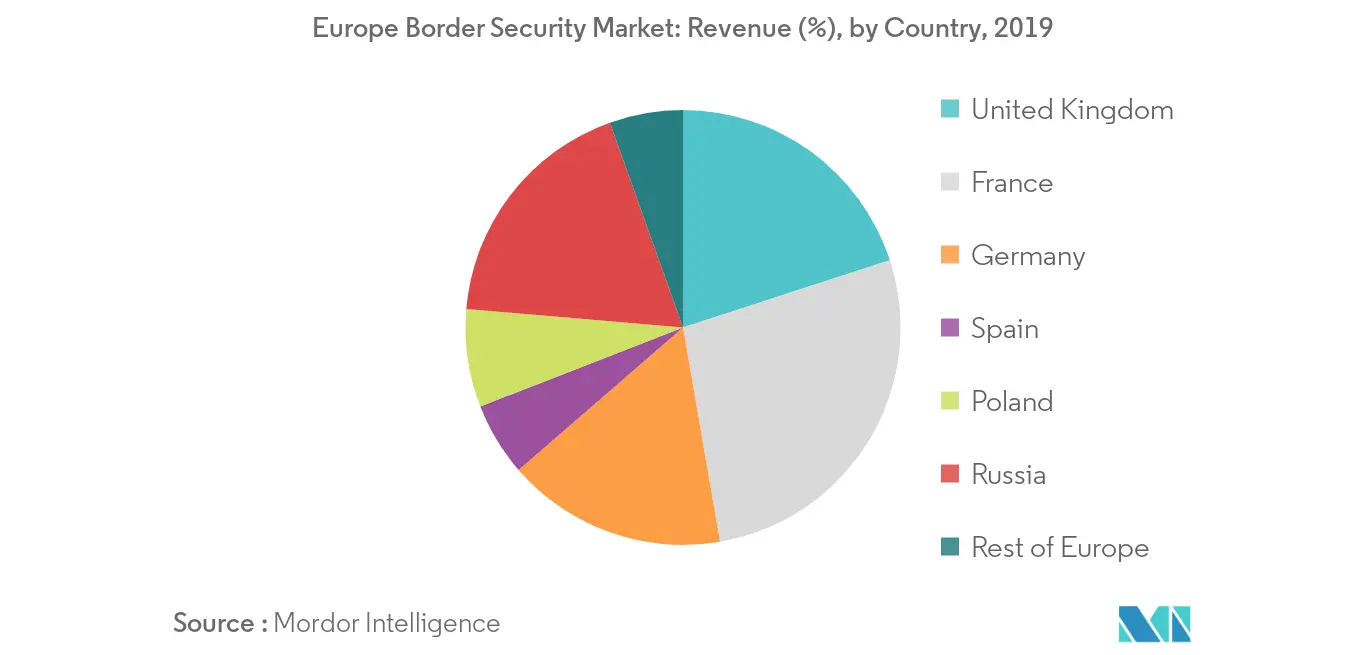 To understand geography trends, Download Sample Report
Europe Border Security Report Snapshots