Market Trends of Asia-Pacific Fintech Industry
China Dominates the Asia-Pacific Fintech Market
In Asia, China continues to set the tone for FinTech innovation. FinTech services are now deeply integrated into the lives of Chinese consumers, free of outdated technology and supported by their integration with China's powerful and omnipresent e-commerce and social media platforms, like Alibaba and WeChat.
Payment firms were eventually regulated. Restrictions were put on the size of wealth management products. The increased availability of digital finance products and tools has positively impacted millions of Chinese individuals and businesses. China leads in consumer and SME-focused financial services innovation, but in other Asian markets, Chinese investments, and the inspiration of their example to local entrepreneurs, are driving rapid market penetration and innovation.
The People's Bank of China has issued a three-year strategy to help the country's fintech industry grow. There have already been a lot of steps taken in the direction of implementation since then. A fintech sandbox, for example, is being developed and is currently being tested in Beijing. This plan is likely to aid future fintech investment, particularly in key areas such as risk management, cybersecurity, big data, artificial intelligence, distributed databases, and authentication.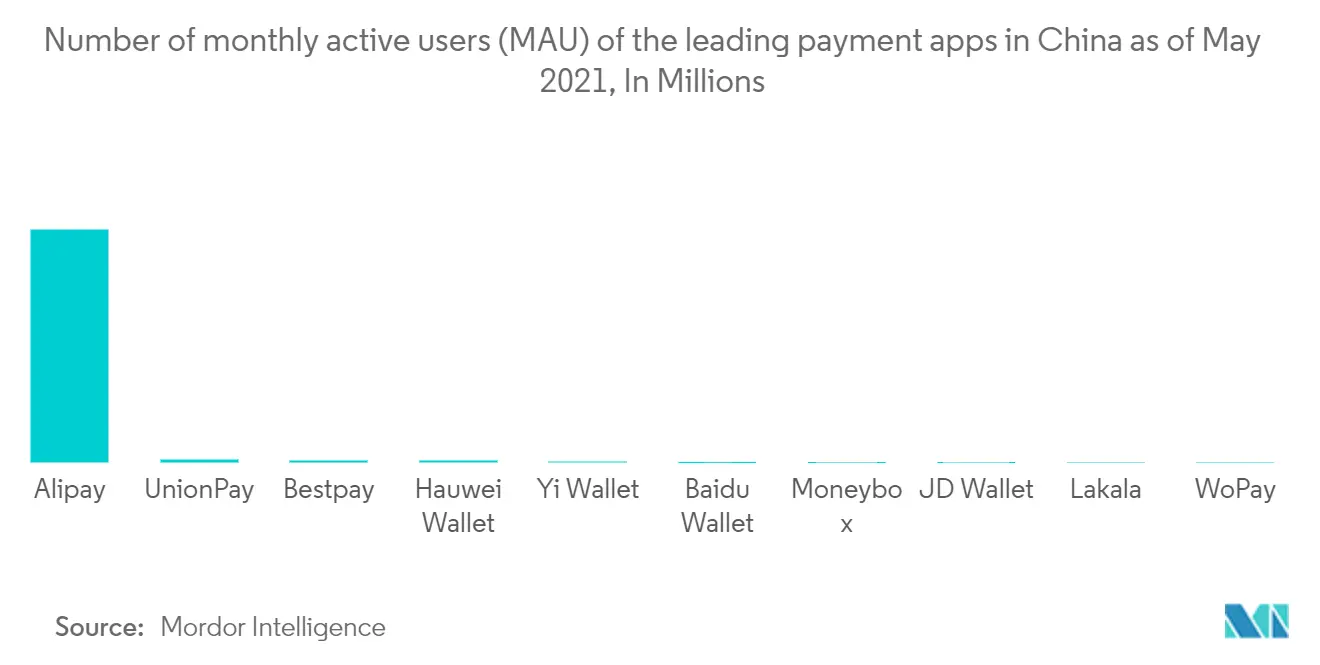 To understand key trends, Download Sample Report
The Rise of Asia-Pacific's Digital Banks is driving the Market
The excitement around the launch of Hong Kong's digital banks and the awarding of Singapore's digital banking licenses was palpable and dominated much of the fintech conversation. Hong Kong now has eight digital banks with products covering nearly all market segments.
Among the more interesting aspects of the launch is how companies sought to differentiate and acquire customers. ZA Bank from Zhong An was one of the first out of the gate and launched a special offer of 6% interest on a three-month time deposit subject to a cap of about USD 25,000.
Forced to react in order not to be left behind, Asia's traditional banks responded proactively. HSBC responded reactively to the launch of the new banks in Hong Kong by re-jigging its fee structure on both account maintenance and payments. It is often difficult for traditional banks to make dramatic shifts to the user experience. Even so, they used what levers were at their disposal to stay competitive.
Singapore's Lucky Plaza is one of the main remittance centers in the city-state. On any given Sunday, it is typically packed with foreign workers looking to send money home. During the Covid-19 lockdown, Lucky Plaza was a ghost town. With both Singaporeans and locals confined to their homes, remittances went digital.
The previous year was a litmus test for fintech, and there was a multitude of additional stories to talk about, not least of which is Asia's push towards Central Bank Digital Currencies (CBDCs) - one of many developing stories.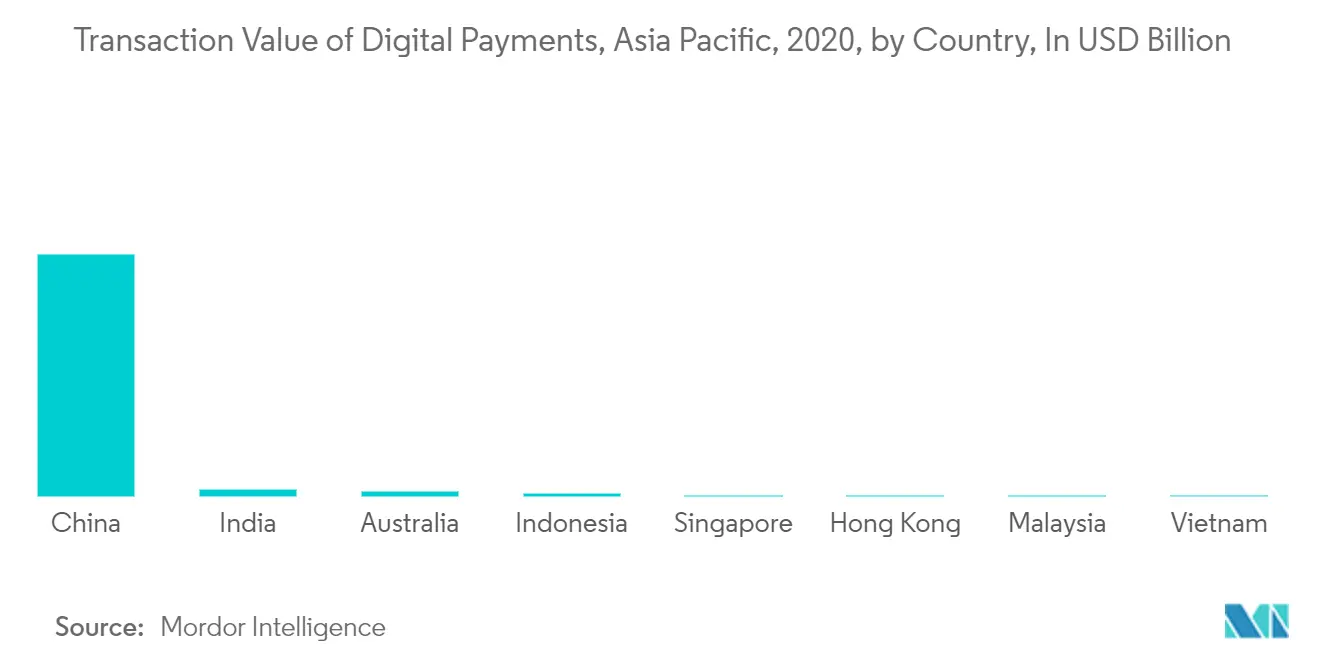 To understand geography trends, Download Sample Report
Asia Pacific Fintech Market Report Snapshots