Market Trends of Argentina Food Colorants Industry
This section covers the major market trends shaping the Argentina Food Colorants Market according to our research experts:
Natural Food Colorants Dominates the Overall Market
The growing health concerns among the consumers have given a boost to the demand fornatural products in their everyday diet. This, in turn, increased the application of natural food colorants such as Allura red, carmoisine, ponceau 4R, quinoline yellow and others in the food and beverage industry.Natural Food Coloring in the food & beverages industry Is gaining popularity with an increasing number of natural food colors and dyes being produced commercially.Innovation in natural food colors to mitigate the application challenges faced by the food industryis one of the key approach adopted by the companies so as to meet the propelling consumer's demand.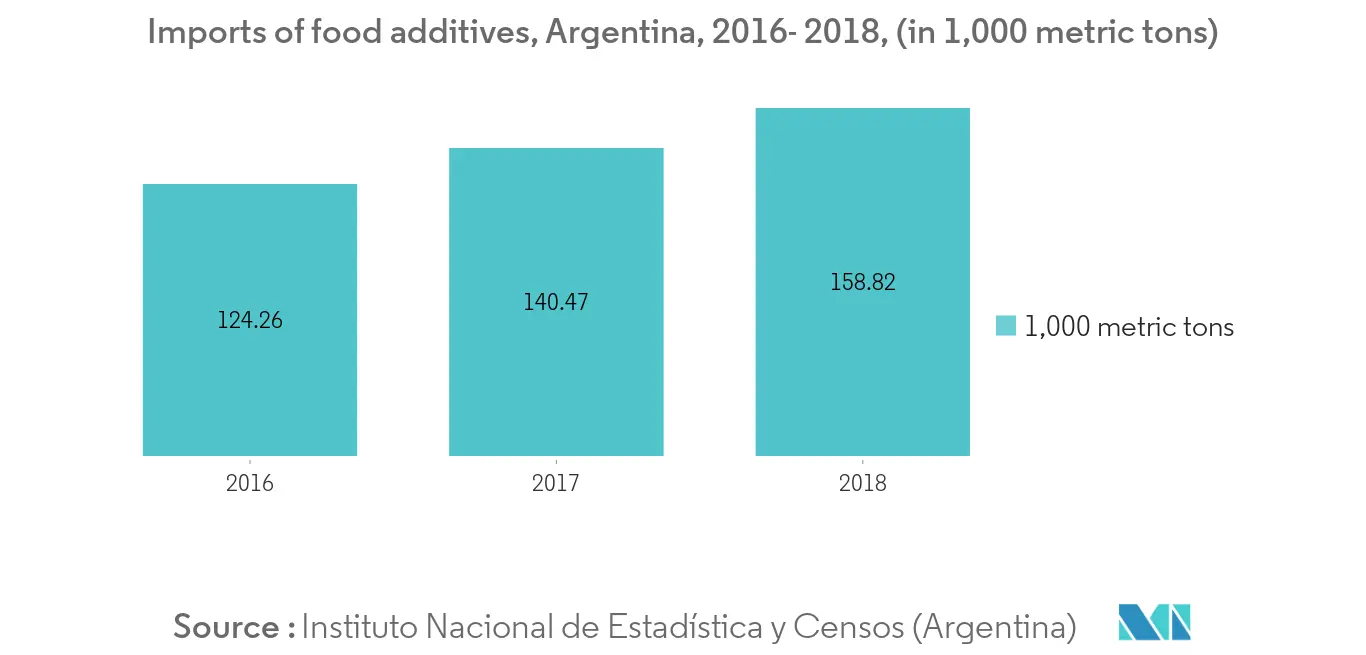 To understand key trends, Download Sample Report
Growing Demand for Processed Food
The growing awareness on the ill effects of synthetic colors has triggered the demand for natural colors, which have high costs when compared to synthetic colors. The increasing disposable incomes, changing lifestyles in emerging countries are driving demand for processed foods. And to attract the larger target segment, companies tend to add food colorants. The stringent food standards regulations by FDA and several regulatory bodies is proving to be a constraint for manufactures, thus forcing them to look at alternatives in the form of innovations in the natural colorants.
Argentina Food Colorants Report Snapshots