Market Share of Smart Tracker Industry
The smart tracker market is highly fragmented and home to numerous vendors that cater to the demand. However, few prominent vendors, such as Tile, Samsung, and Chipolo, command higher consumer awareness of their product offerings. The companies entered strategic partnerships in order to increase their market share.
March 2023: The Masimo FreedomTM smartwatch is the latest addition to Masimo's wearable product line. The Masimo Freedom smartwatch, designed to revolutionize the wearable technology industry, provides personal health and privacy through accurate and continuous health tracking and a novel hardware feature designed to reduce radiation and protect privacy.
January 2023: Pod Group, a Giesecke+Devrient (G+D) company, announced the launch of a paper-thin tracking device in the form of a Smart Label, which will revolutionize the logistics industry by allowing tracking small and lightweight items that were previously impossible to track using traditional tracking devices. The Smart Label communicates with a centralized dashboard via the low-power cellular 5G connectivity standard (LTE CAT-M), allowing logistics companies to track valuable goods as small and light as an envelope containing essential documents or as large as a full-sized oil painting.
Smart Tracker Market Leaders
Tile Inc.

Samsung Electronics Co. Ltd

Chipolo DOO

Innova Technology LLC (Protag)

KaltioT Technologies
*Disclaimer: Major Players sorted in no particular order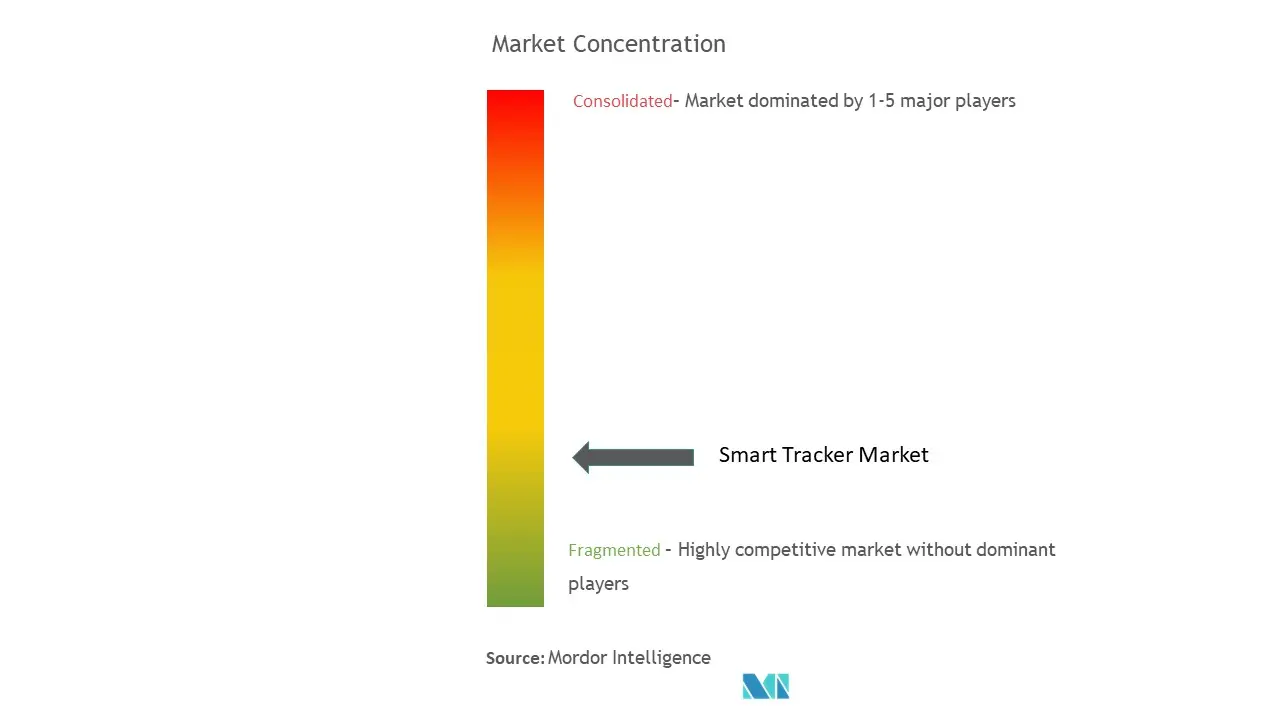 Smart Tracker Market Report Snapshots